Jake E. Lee Discusses Red Dragon Cartel
by Deb Rao
– Senior Columnist —
Metal history is about to be made as one of the most prolific guitarists to emerge out of the metal genre Jake E. Lee returns to the music scene with his new band Red Dragon Cartel. The new self-titled album is slated for release January 28th via Frontiers Records. Jake E. Lee has a shredding style all his own. His bluesy inspired metal riffs are relentless. You remember Jake E. Lee performing with Ozzy and Badlands, but the talented guitarist is about to write a new chapter with his new band Red Dragon Cartel. The band is slated to appear at Vamp'd in Vegas on December 20th. In this exclusive interview for Hardrock Haven, Jake E. Lee discusses the birth of Red Dragon Cartel, the demise of Badlands, favorite moment onstage with Ozzy, and upcoming new release Red Dragon Cartel.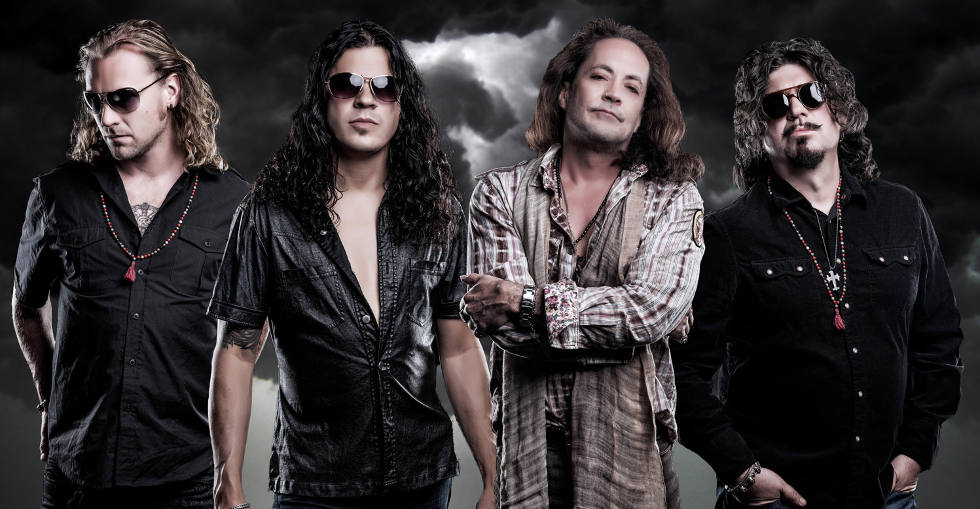 HRH: Jake, welcome to Hardrock Haven. We are all excited. Your new band is playing in Vegas tomorrow at Vamp'd. Tell us how Red Dragon Cartel came to fruition. You have been absent from the music industry for the past 15 years.
Jake: I was content. I had a good run. I was in Ozzy. I did Badlands. I made a mark in the music industry. By the mid '90s, it just wasn't cool to be Jake E. Lee anymore. I was pretty much branded as a hair-metal guy. I wasn't getting any projects offered that I felt interested in doing. I figured I would just go out and bow out gracefully. I was content. I didn't need to come back and do anything. I didn't feel the need for the spotlight. I don't really like being the center of the spotlight.
HRH: You are such an amazing guitarist. We are so fortunate to have you back on the scene.
Jake: It is fun. Anyway, I moved to Vegas. I didn't really know that many people. An old friend of mine told me that Ron Macusco also lived in Vegas. So we reconnected. Ron was doing his Beggars and Thieves record and they were about to do a video. So he asked me if I would be interested in doing a cameo. I thought it would be fun. So I said why not? So I appeared in his video. A week later he called me and said," Have you seen the video?" I said no. It is on youtube. Here is the address. Go watch it and look at the comments. So I went on youtube and watched it. All the comments after a while were Jake, Jake, and Jake. Which was surprising. It had been a long time. I didn't really think anybody cared one way or another what I was doing. But there was all this interest for me just being in the video. It was heartwarming. But I figured that was that. In the meantime, Ron had got together with Kevin Churko who has a studio right next to his. They called me and I went down there. They said do you want to do something? I told them what I told you. Not really, I don't know? I am not doing anything. They said that is fair. Why don't you just come down to the studio? You and Ron can hang out, and have drinks, maybe write a little music. There is no big commitment on your part. See what happens and enjoy yourself. So that is what we did. We sat around drank and wrote music. The first song that we completed was "Feeler." I was listening to it. Ron is singing the melody. He is just like the worst singer in the world. He is unlistenable. He is just a horrendous singer. So I am listening to it and said who would sound good on this track? It came to me Robin Zander. Then Ron said I am friends with Tom Peterson. Why don't I ask Robin if he would like to sing? I said really? OK. So Ron called and Robin said send me the song. Robin said," Yes I will sing on it." So he did his tracks in Florida. We got them back in Vegas. Ron mixed his vocals along with Tom Peterson on bass, and Jeremy from next door from Five Finger Death Punch played drums on it. I am listening to this, I come down and listening to Robin Zander, Peterson and Jeremy on this song that we just finished writing. And I was overcome. I didn't thing I missed doing that and when I heard that it was such a thrilling moment. I felt more alive than I had in twenty years. That is when I realized I missed doing this. This is what I am supposed to be doing. I said Ok. No more non-committal stand from me. Let's do it. I miss doing this. That is how it started.
HRH: Now going into the studio, this in essence is going to be like the first album that many new fans of Jake E. Lee will hear for the first time. There is a whole new generation of metal fans out there. Going into the studio did you want the album to sound like Badlands? Or did you want the release to sound completely fresh and new?
Jake: Neither really. I can honestly say I play music for the moment I am in. Like I just told you about. I get excited. I get a thrill. That is why I play music. That is why I play guitar and write songs. I write songs for purely selfish reasons for me. To make me feel excited and really good. There was no thought process. I wasn't trying to please anybody else. You never can. You can't please everybody. We could have made an Ozziest record and it would have pissed off all the Badlands fans. A Badlands record would have pissed off all the Badlands fans. You can't please other people. I never worry about that. It is never on my mind. I like this. This is good for me. I hope I put it out there and other feel the same.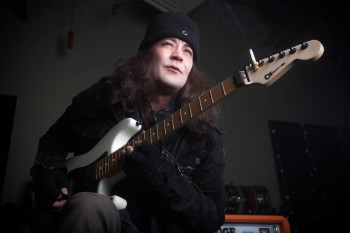 HRH: Did you write all the songs with Ronnie? I noticed you also have Maria Brink on the song "Big Mouth."
Jake: Yes, that song is really good. That wasn't totally completely written. We had the music for it written. We were still trying to come up with melody for that. I think all we had was you got a big mouth for a small man. That is really all we had for that song. Maria was working next store in Kevin's studio. He brought her over. And she heard that song. She asked, "Can I have a shot at that?" We are like OK! You can definitely have a shot at it. She wrote a lot of that song. It worked out really great. I love that song.
HRH: The band is currently on tour. You just recently played Sand Diego and The Whiskey. How are the live shows going? How did it feel to be back onstage again?
Jake: It was a lot of fun. Obviously, The Whiskey show will go down as being that show in notoriety. Darren did great in San Diego by the way. Despite the difficulties we were having at that very first show at The Whiskey is just the fact that I would look out at the audience whenever I made eye contact with someone they would look all excited. Fans would say I love you Jake. I was getting so much of that. I am just surprised that anyone remembers who I am. I was so appreciative. To me to be playing on that stage and see so many people. I don't deserve it but I love it. It just made the night for me. It was the fans that made the night. Obviously, it wasn't the bands performance on that first night. It was still a great time for me. I am having a lot of fun.
HRH: Now you are playing Vegas Friday December 20th. Tell us about the set list. Are you going to be playing a lot of new songs from the upcoming release?
Jake: No because the album is not out yet. People have been waiting a long time. We will do a little bit of everything. We are doing a few Ozzy songs, a few Badlands songs, and we are doing a few of the new record songs. It is pretty much equal portion. Maybe favoring Badlands a little more. Once the record comes out we hope to add more new songs.
HRH: Now getting back to Badlands what was the cause of the bands break-up? You were on the verge of being one of the top bands. Ray had such a great voice. It was so sad to see the break-up.
Jake: Ray was one of the most phenomenal singers I ever had the pleasure of working with.
HRH: Yes, he had a bluesy rock style and your style meshed so well together.
Jake: Yes, we did. Well we got dropped from the record company because grunge happened.
HRH: The grunge scene was the cause for the demise of a lot of good metal bands. Would you say?
Jake: Yes. Even though we weren't like a metal band. We were more blues-rock and old school. We got lumped into the whole hair metal thing. The record company dropped us. Financially it was really hard for us to stay together. Without some kind of support, it was hard for everyone staying in one town to rehearse and write. It was kind of financial. That was the reason we had to break up. We just couldn't afford to get trying to keep going. That was a big reason why I eventually went into retirement. I loved Badlands. Badlands, I put my heart and soul into that band. When it broke up. It broke my heart.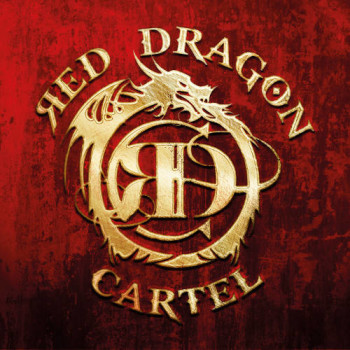 HRH: I know. I can imagine. It was a great band. Do you have any favorite Ozzy stories that you would like to share with us? Back in the day it was so great hearing you perform with Ozzy.
Jake: Those were really exciting times. I got to play in front of 300,000 at the US Festival. We played at the first Rock N' Rio Festival. I had amazing times. Here is a story. They didn't have teleprompters back then. Right. So you had to know your lyrics. Ozzy sang those songs a million times but for some weird reason when we started "War Pigs" and we were onstage and Ozzy looks at me with this confusing look. And then he said I forgot the lyrics! I am like really. He said what are they. I am like, "I don't know?"
So anyways the song is starting I could barely keep playing. He started singing "Old Macdonald" for "War Pigs." It was like Old Macdonald had a farm and on this farm he had some pigs for "War Pigs." (Laughter) He even went into oink oink here and oink oink there for "War Pigs." It was hilarious! I don't think the fans thought so. Because in-between me cranking up and trying to play guitar for it, I looked out at the fans and they were very confused. It was actually brilliant on his part.
HRH: That is so awesome. What a great story. Now getting back to the '80s and the music today, it seems like music today is missing the guitar solo. What really is cool is that Jake E. Lee is back in full force and bringing back the guitar solo on your upcoming release. I think it has come full circle again. How do you feel about this?
Jake: Maybe? Guitar has always been a sanctual part of rock and roll. If you love rock and roll, you have to have a guitar. I think it has come back full circle but hopefully it won't. Because I didn't like the way it ended. Towards the end of the '80s how guitar almost became too focused as far as a band. Anytime you would do a show, you would have to go out and do a solo. Solos seemed to be getting longer and longer on songs at the expense of everything else. I thought it did kind of go overboard at one point. It would be nice to hear more guitars in rock today. Hopefully it just won't go overboard. They will learn that lesson from the '80s. Not to go overboard on guitar.
HRH: Is there anything else that you would like to say about Red Dragon Cartel?
Jake: The good news is that we got our worst show ever out of the way right off the bat. We don't have to worry about doing a bad show. Because we already did one. It is a brand new band. We haven't played together that much. As it goes along, we are just going to get better and better. I know eventually we are going to be amazing. People will forget about that show.
HRH: Totally. We are going to focus on the show in Vegas Friday. That is what counts. As Las Vegas is the entertainment capital of the world. The Red Dragon Cartel release is out January 28th. Is there anything you would like to add?
Jake: I am really happy with the album. It wasn't thought out to be this kind of album. It is one of those albums where I think where there are a couple of tracks that grip you right away. "Feeler," "Deceived" and "Shout It Out" right way you like those. Then there are other tracks where they don't do anything for you at that time. But the more you listen to this record from the feedback that I have gotten from some of my friends from the release is, Wow now this is one of my favorite tracks on the record. It has that quality to it where you get a couple of songs you like right away and then the more you listen to it, the more other songs start to surface. You appreciate too. I am really glad that it turned out that way.
HRH: Thank you Jake. We will be out to review the show tomorrow in Vegas. It is going to be epic. It will be great with no glitches.
Jake: Thank you!
Visit Jake E Lee and Red Dragon Cartel online: https://www.facebook.com/reddragoncartel or http://reddragoncartel.com/
Red Dragon Cartel – "Feeder" video…