LIVE! | Jake E. Lee's Red Dragon Cartel
by Deb Rao
– Senior Columnist —
December 20, 2013 at Vamp'd in Las Vegas, NV. —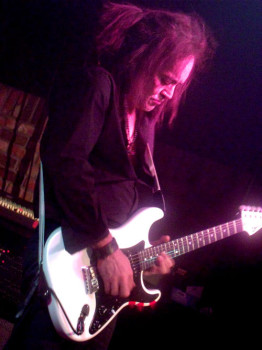 After being away from the music scene nearly 20 years, guitar virtuoso Jake E. Lee returned to his hometown of Las Vegas to perform to a packed venue at Vamp'd on December 20th with his new band Red Dragon Cartel.
This was the third show of the tour. Owner of Vamp'd and television star Danny Koker announced Red Dragon Cartel as they took the stage for an amazing performance. Anticipation filled the air, as guitarist Jake E. Lee struck his first chords. The moment finally arrived, as one of the favorite and respected guitarists of hard rock and metal re-claimed his reign. The band opened with "Ultimate Sin."
Red Dragon Cartel performed four songs off of their upcoming self-titled release. The band dived into new song "Deceived." This song really captures your attention. Lead singer Darren James Smith sounded good on all of the new songs. He seemed to take command of the new material with a vengeance. He took a moment out to apologize for the first show in L.A. The band really news to put that show behind them. As they proved tonight in Vegas, they have what it takes to be the next big thing. It was so exhilarating watching Jake E. Lee perform. Jake has a unique style that goes from rock to blues. Jake burned the fret board with his raging, ferocious riffs. He put his heart and soul into the set. It was actually hard to take my eyes off of his expertise guitar playing. You could tell the audience felt the same way, as Jake commanded the stage.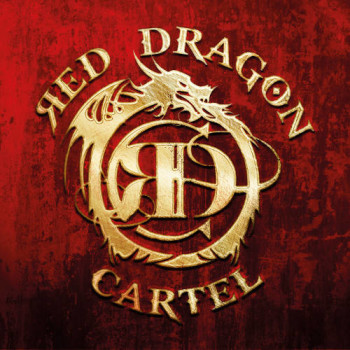 Highlights of the set included "Rock "N" Roll Rebel" and new song "Shout It Out." The new material has a fresh hard-edged sound. It kind of reminds me of Badlands but with a heavier vibe. The Badlands song "Rumblin Train" was well received. New song "Feeder" had some blistering riffs and Darren really got into that song. Red Dragon Cartel returned to the stage for encore "Bark At The Moon."
After the show, Jake and the band greeted fans. It was so refreshing to meet this amazing talent. He was so humble. I don't think he realizes the magnitude of his talent and how much he was missed in the rock and roll community.
Red Dragon Cartel has arrived. The new album drops January 28th in the U.S. on Frontiers Records. Jake E. Lee has returned to write another chapter in rock and roll history.
Set List:
Ultimate Sin
Deceived
High Wire
War Machine
Shine On
Rock N'Roll Rebel
Shout It Out
In A Dream
Rumblin Train
Sun Red Sun
Feeder
Bark At The Moon
Visit Red Dragon Cartel online: www.facebook.com/reddragoncartel