by Anabel Dflux
– Senior Photojournalist —
November 30, 2013 at Bar Sinister in Hollywood, CA.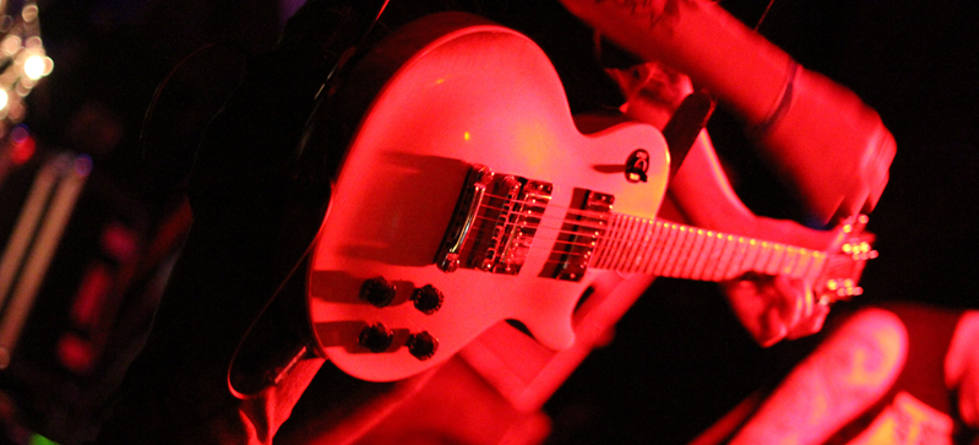 Known as one of Hollywood's most infamous gothic nightclubs, Bar Sinister welcomed Arizona locals The Iris to their stage on November 30th, 2013. Newcomers to that venue but definitely not Los Angeles virgins, The Iris find their way over to California a few times every year, bringing a new kind of sound to the scene.
From the moment the band finished setting up, the lights dimmed, followed immediately by a red illumination. Vocalist Brandon enticed the crowd upon a stand near the edge of the stage, with his unique vocals echoing throughout the venue. Musicians Blakely, Bryan, and Lear impressed us with their talents, combining to produce a sound that was quite intriguing to say the least. The set list included many songs from the band's newest album, and proud accomplishment, Neon Noir. The band closed their set with a cover of Cheap Trick's "Surrender", an unexpected but brilliant close to the show!
Members:
Brandon Dooley
Blakely Upton
Bryan Upton
Lear Mason
LIVE! | The Iris Concert Photo Gallery