Red Dragon Cartel | Red Dragon Cartel
by Alissa Ordabai
– Senior Columnist —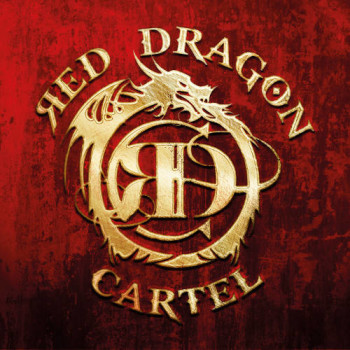 Fifteen years after he last released original material, Jake E. Lee comes out of semi-retirement with a coup of an album. The tunes are brand new, and so is the band which enlists his old friend Ronnie Mancuso on the bass, and the singer and the drummer who are no superstars but hard-rocking daredevils recruited through Facebook. But that's not the only thing that tells you this album is about being yourself, and not what anyone expects you to be. Lee's playing goes straight for the gut, bypassing the need to prove his shred god status or to recreate the past.
There is no getting away from one's roots, though. On opener "Deceived" the chorus struts the vibe of Lee's time with Ozzy with such swagger, and the hook delivers such a soulful payoff to Ratt, the pride he takes in his history couldn't be more obvious. Soaring leads set over a powerhouse groove together cook up a good-time anthem to light up the choosiest radio waves.
But top-notch songwriting shouldn't surprise you – Lee had enough time to accumulate a treasure trove of hooks and riffs during his downtime. And it's not all party sparklers or metal riff-mongering. Standout "Feeder" may boast banging verses and an instant-grip chorus, but when it comes to the guitar leads, you get the first taste of the rough-edged disquiet brewing underneath.
More exploration follows on "Fall from the Sky" where with almost child-like honesty the guitar tells a story within a story, digging so deep you know it's the heart speaking, not the ego – a rare case with players of such phenomenal technique as Lee's. Even when he tackles traditional heavy metal as on "Wasted", the slide solo takes the formula outside of the box and into open space. "Slave" unravels this familiar-meets-the-unexpected game further: a 70s-style pop-metal tune clashes with jagged avant-garde guitar so that sparks keep flying while you are trying to figure how he can make a classic format sound so new.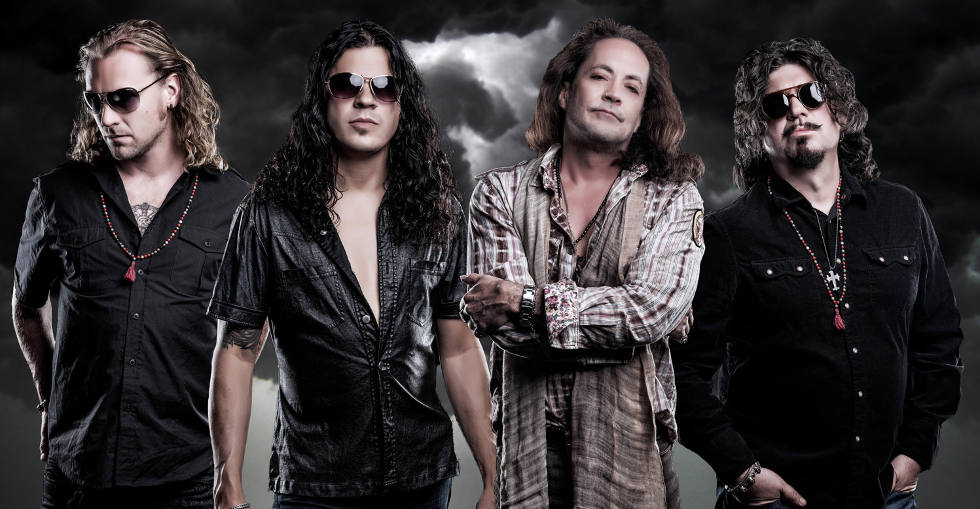 But you have to wait for "Big Mouth" featuring guest vocalist Maria Brink for tension to reach the absolute apex. Here the industrial riff – slow and deliberate – serves as the launching pad for Brink going berserk in spasms of soul-baring paroxysm. The guitar answers her challenge with a measured, knife-on-glass nastiness — not as hysterical, but unhinged enough for the track to start resembling an exorcism.
There surely were demons to be driven out on this record, and judging by the peaceful closer "Exquisite Tenderness", Lee did manage to get some heavy stuff out of his system. Sounding thoroughly modern and self-aware, he comes back as a man who knows both life and the business he's in. Vocalist D. J. Smith resonates well with the vibe: not trying to play at being a rock star (although expertly tipping his hat to Ozzy), but delivering the true emotion of a real rock singer – dirty, gritty, and spontaneous. Lee's old friend bassist Ronnie Mancuso also comes through as a perfect team-mate. After all, it was he and producer Kevin Churko who first started talking to Lee about writing new material.
You have to admire not only their persuasive power, but also contributions from Churko's son Kane who became Lee's and Mancuso's writing partner. A number of stars have made guest appearances: Robin Zander of Cheap Trick, the original Iron Maiden singer Paul Di'Anno, former Pantera bassist Rex Brown, Todd Kearns from Slash's Conspirators, Scott Reeder of Kyuss, Jeremy Spencer of Five Finger Death Punch, and the new metal diva Maria Brink. They all make this record happen, but it's still Lee's scrupulous honesty that pulls you in the most. Superstar virtuosos stepping off the beaten track in search of their true self is as rare these days as ever.
Red Dragon Cartel's eponymous debut album is released in the U.K. on Monday, January 27 and in North America on Tuesday, January 28.
Genre: Hard Rock
Personnel:
Jake E. Lee – guitars
Ronnie Mancuso – bass
D.J.Smith – vocals
Jonas Fairley – drums
Guest musicians:
Robin Zander
Paul Di'Anno
Rex Brown
Todd Kearns
Brent Fitz
Scott Reeder
Maria Brink
Jeremy Spencer
Track Listing:
1. Deceived
2. Shout It Out
3. Feeder (feat. Robin Zander)
4. Fall From The Sky (Seagull)
5. Wasted (feat. Paul Di'Anno)
6. Slave
7. Big Mouth (feat. Maria Brink)
8. War Machine
9. Redeem Me (feat. Sass Jordan)
10. Exquisite Tenderness
Label: Frontiers Records
Online: http://reddragoncartel.com; www.facebook.com/reddragoncartel; https://twitter.com/reddragoncartel
Hardrock Haven rating: 9/10
Red Dragon Cartel – Feeder Lyric Video (Official / Feat. Jake E. Lee featuring Robin Zander on vocals …