Sonic Temple | The Nature of Time
by Jenn Carbaugh
– Columnist —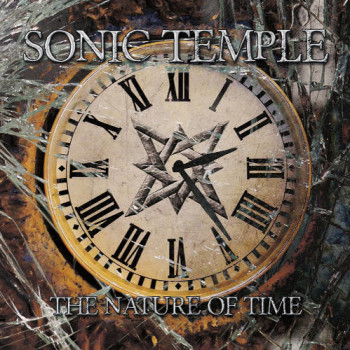 The South Wales band, Sonic Temple, has added to their discography. Their second album is titled The Nature of Time, and it proves that the talented duo can continue to crank out good hard rock. This album seems to pick up where the first album left off. The tracks begin with "The Nature of Time," which is just the sound of a clock ticking. It supports the entirety of the album and leads into "Fade Away." The continuation of the songs flow so well together that it is definitely a recommended album.
With the scene set on the basis of the first two tracks, the clean vocals and melodic guitar allow for each song to create its own impression while still building off the previous song. Between the catchy lyrics and riffs, this makes for another good album for those long car rides. It isn't one where you will pick and choose what is good, because it all sounds great.
For writing all of their music and only being a duo, Richards and Green prove to keep their talent in good condition. They multitask by recording, producing, and mixing everything. With all of that in mind, the quality does not fall by the wayside. Each track is original, creative, and engaging. This is undeniably an album to pick up.
Genre: Hard Rock, Heavy Rock
Band:
Andrew Richards – lead, rhythm guitar, bass guitar
Allan Green – vocals
Track Listing:
01. The Nature of Time
02. Fade Away
03. Rescue Me
04. Tomorrow
05. Heaven
06. Inside
07. Buried Alive
08. Damn This Silence
09. Pray For Me
10. Silver
Website: http://sonictemple.bandcamp.com
Hardrock Haven Rating: 9/10