Lzzy Hale and Joe Hottinger of Halestorm
by Chris A. & Steve Patrick
– Senior Photojournalist / Senior Columnist —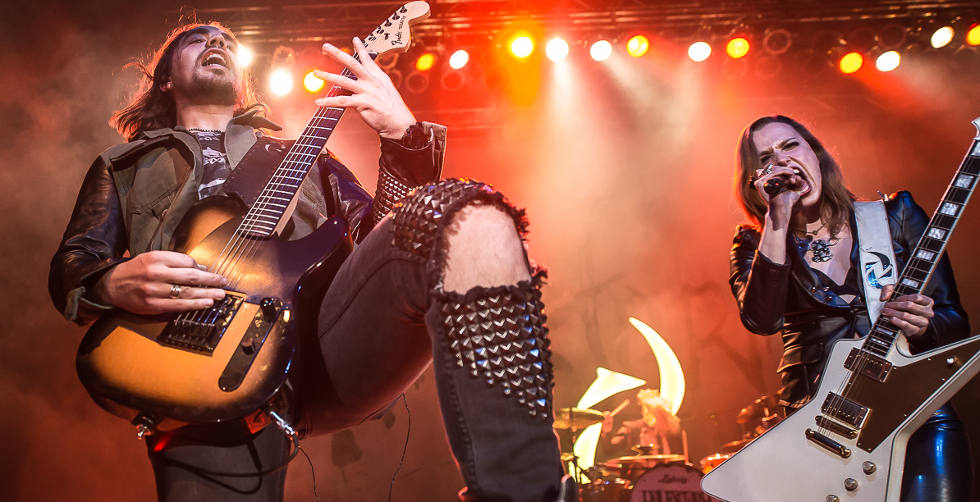 On the heels of a European tour supporting Alter Bridge, Pennsylvanian rockers Halestorm are now in the middle of their own run of headlining dates here in the U.S. alongside Stars in Stereo and Redlight King.
In October, Halestorm just released ReAniMate 2.0, the second installment of their covers EP series. The EP contains the band's take on songs as diverse as AC/DC's "Shoot to Thrill" and Daft Punk's "Get Lucky."
Frontwoman Lzzy Hale and axe-slinger Joe Hottinger graced Hardrock Haven with a backstage interview at the sold-out December 8th tour stop in Columbus, OH at the LC Pavilion. In the interview, Hale and Hottinger discuss ReAniMate 2.0, the fact that the Grammy category that they won in this year is being split back out between rock and metal performance, their own holiday family traditions, and whether we will ever see a Halestorm Christmas single.
Visit on the band online: http://www.halestormrocks.com/