LIVE! | In This Moment and the Butcher Babies
by Chris Baird
– Photojournalist —
January 22, 2014 at Ziggy's in Winston-Salem, North Carolina —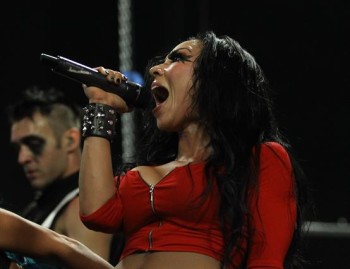 With just one glance of the members of In This Moment or the Butcher Babies, it would be easily understood why the name of this current tour is the 2014 HellPop Tour II. The New York based metal band In This Moment reached their peak popularity with the release of their latest album Blood, and with a strong female lead from front-woman Maria Brink, In This Moment is the talk of the town.
In This Moment and the Butcher Babies performed at Ziggy's in Winston-Salem on January 22, 2014 as a stop on the HellPop Tour.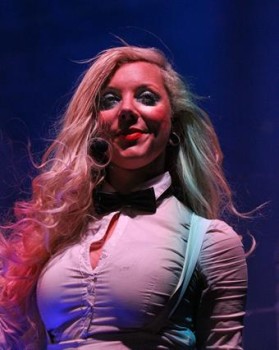 Also fronted by female metal-vocalists comes the Butcher Babies, with Heidi Shepherd and Carla Harvey both running the show as vocalists. After releasing their sophomore album Goliath, the band made it onto the Billboard 200 for the first time.
These two headlining acts both incorporate creepy-yet-sexy visuals into both their music videos and their live performances. While they may still appear similar to say, Britney Spears onstage with their skimpy and revealing get-ups, these ladies never fall short to engage the crowd with killer vocals and a heavy-riffed backbone from the band.
Supporting acts Devour the Day and All Hail the Yeti are also incorporated into HellPop, and will only add to the excitement and thrill of the current tour.
LIVE! | In This Moment and the Butcher Babies Concert Photo Gallery