PICTURE Reissues Available Now On Divebomb Records
Not only is PICTURE the first heavy metal band to come out of the Netherlands, they've also entered their 33rd year of existence and show no signs of slowing down. In fact, 2014 will see the band hitting US shores for the first time ever and Divebomb Records is proud to be reissuing the band's first four albums for the first time in North America.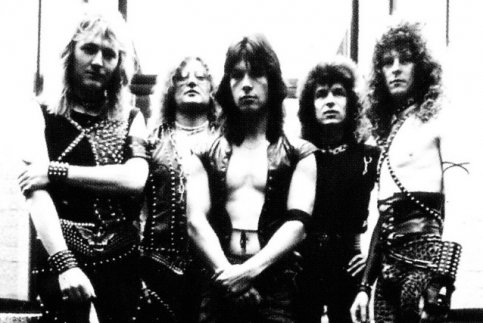 Our reissue sets features all four classic albums contained on two long playing CDs. These definitive albums (Picture 1, Heavy Metal Ears, Diamond Dreamer, Eternal Dark) from the Dutch metal masters are now back in print after nearly 15 years, but most importantly, they're seeing their first-ever North American release. With an irresistible sound that combines tough yet melodic vocals and arena-sized guitar riffs, PICTURE are the living embodiment of classic heavy metal.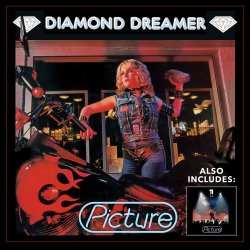 DIVE050
DIAMOND DREAMER + PICTURE 1 CD
TRACK LIST:
DIAMOND DREAMER
1. Lady Lightning 2. Night Hunter 3. Hot Lovin' 4. Diamond Dreamer 5. Message From Hell 6. You're All Alone 7. Lousy Lady 8. The Hangman 9. Get Me Rock And Roll 10. You're Touching Me
PICTURE 1
11. Dirty Street Fighter 12. You Can Go 13. Bombers 14. No More 15. One Way Street 16. You're A Fool 17. Get Back Or You Fall 18. Rockin' In Your Brains 19. He's A Player 20. Fear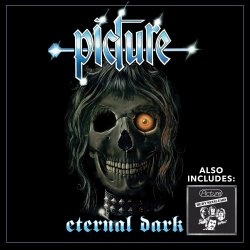 DIVE051
ETERNAL DARK + HEAVY METAL EARS CD
TRACK LIST:
ETERNAL DARK
1. Eternal Dark 2. Griffons Guard The Gold 3. Make You Burn 4. Battle For The Universe 5. The Blade
6. Flying In Time 7. Into The Underworld 8. Tell No Lies 9. Power Of Evil 10. Down And Out
HEAVY METAL EARS
11. Heavy Metal Ears 12. Spend The Night With You 13. Unemployed 14. I'm Just A Simple Man 15. Funky Town 16. Out Of Time 17. Nighttiger 18. No No No 19. Rock N Roll/Under Your Spell
Visit www.divebombrecords.com for more details and ordering info.