SHAPIST TO RELEASE 'FOUNDATION' EP FEBRUARY 2014
Shapist, a progressive metal-core band from St. Louis, merges intense progressive arrangements and softer elements with melodic vocal melodies and aggressive grind-core vocals, making for a dynamic delivery. While Shapist is in the early stages of forging its own musical identity, the band's musicality is on par with its peers within the same genre. Currently signed to Valkyrie Records, the band is set to release its debut EP 'Foundations' in February 2014. The EP comprises six songs that showcase the band's musical ability.
In mid-2012, the band released a self-recorded demo, 'We Speak in Volumes.' In March 2013, Shapist recorded a second single, "Samsara (featuring Garrison Lee of ERRA)," with Matt Amelung from Encapsulated Studios and released a promotional YouTube channel, BeheadingTheTraitor. In December 2013, Shapist released the single, "Phantom," from its 'Foundation' EP.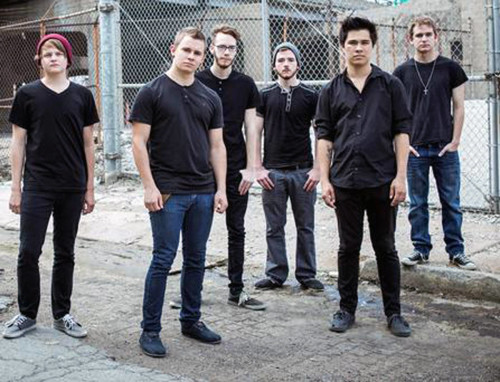 Shapist's singles, "We Speak in Volumes," and "Samsara" currently are available via online retailers, including Amazon.com, iTunes music store and CDBaby.com.
Shapist comprises the talent of dual vocalists, Rex Carrol and Sam Bedichek; guitarists, Trevor West and Devan Labrier; drummer, Jake Willman; and bassist Collin Reagan. The Valkyrie Records' Web page features news, photos/videos and bio information for Shapist.
Shapist links:
https://www.facebook.com/ShapistOfficial
http://valkyrierecords.com/
https://twitter.com/ShapistOfficial
http://shapist.bandcamp.com/