Hornet Announce UK Dates; Deluxe Edition of ' Skies Are Falling' out 12th May 2014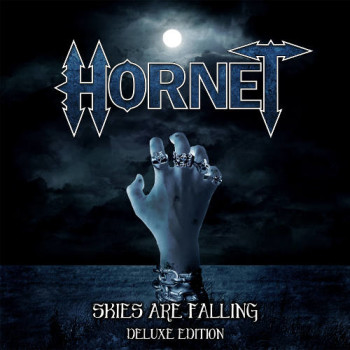 Hornet are relentless. With more attitude than your average band and fuelled by aggression; Hornet mix rock, punk and metal together to create their individual brand of heavy music. Easily identified by their elaborate live show which features pyrotechnics, smoke, dry ice, confetti cannons, stage props and an impressive sound and lighting show, Hornet have played to audiences across the UK and Europe over 220 times including multiple sold out, headline shows at The Borderline, The Barfly, Upstairs at The Garage and The Intrepid Fox as well as supporting Kobra and the Lotus.
The band is set to release a deluxe edition of their debut album 'Skies Are Falling' which features two extra songs, new artwork, lyrics and personal thank-yous from each band member. Fans can pre-order the deluxe edition from www.officialhornet.com from 27th January or from iTunes on 10th March.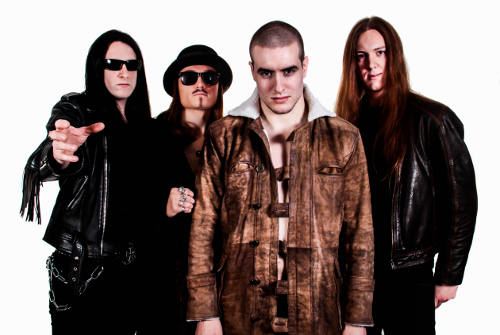 More on Hornet:
Hornet recorded their debut EP 'Down To The Bone' in 2011 with producer/engineer Jason Wilson (Fightstar,
You Me At Six) with Pedro Ferreira (The Darkness, Enter Shikari) re-mixing lead single, Second Hand
Smoke.
After a successful Pledge Music project which saw the band hit over 100% of their target with over
110 pledges, Hornet released their debut album 'Skies Are Falling' in July 2013 and have already received
airplay on XFM, Planet Rock, Bloodstock Radio and Tom Russell's Friday Night Rock Show as well as
receiving reviews from Kerrang!, Big Cheese, Terrorizer, Powerplay, Fireworks and Metal Hammer
magazines.
Hornet UK Dates 2014:
28/02 London Intrepid Fox
06/03 Brighton Sticky Mike's Frog Bar
27/03 Croydon Scream Lounge
06/04 Hastings White Rock Theatre *Beatles Day 15*
17/04 Guildford Star Inn
03/05 Bournemouth Anvil
10/05 Hastings Union Bar
29/05 London Barfly
05/06 Cambridge Portland Arms
Tickets are £5 except for The Intrepid Fox (£4 on the door) and The Barfly (£8 adv or £10 on the door).
www.officialhornet.com/store
www.officialhornet.com
www.facebook.com/officialhornet
@OfficialHornet
"Hornet plays riffs that make you want to ride a motorbike down a staircase. Riffs that make you want to
pour whisky onto your cereal. Riffs that make Hornet a lot of fun."
Kerrang! Magazine
"The music is excellent and the influences of rock and metal are obvious. 'Bite Down' and 'Storm The Gates' are the tracks to listen to."
Big Cheese Magazine
"Skies Are Falling is solid. It shunts like a bastard, chiming perfectly with the rhythm of a hot diesel engine set to cruise control."
Powerplay Magazine
"'Skies Are Falling' packs a punch of metal with a lighter twist. There's an element of punk here too, which makes this band more modern and unique than some of their metal compatriots."
Fireworks Magazine