LIVE! | Lynch Mob at the Whiskey
by Joe Dolan
– Guest Columnist —
February 14th, 2014 at the Whiskey a Go Go in Hollywood, CA. —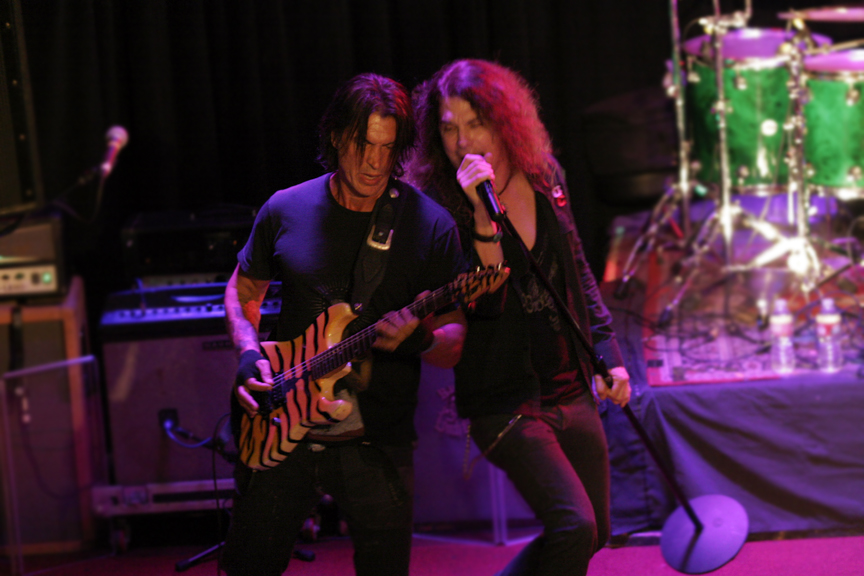 On an amazing night of celebrations, George Lynch took the stage, as Lynch Mob, featuring a rockin' line-up for the packed house! To start, this is what the night shared:
:: The 50th anniversary of the Whiskey a Go Go.
:: The 30th anniversary of Dokken's Tooth and Nail album.
:: Kevin Baldes' (The Bass Player – also from LIT) Birthday.
When an artist packs the house, the result is resonating in social media as well as around the Water Cooler Conversation on Monday morning. George Lynch packs the house! Fans I talked to drove from San Diego to see the show, a good 4 hours on the road, on a Friday it's maybe more! With the upcoming KXM album, the ongoing work of Lynch's catalogue and the ever present Jimmy D'Anda, who pops up with just about everyone on the pro-circuit – it only makes sense that this kind of show happens. Thanks to Alan Sosa for manning the still shot camera while I captured some iPhone video.
Did I mention that Keith St. John was belting out the vocals? Big things on the horizon for Burning Rain as well, with an upcoming show before the Monsters of Rock cruise and who knows what kind of surprises right after. Whatever they be, I'll be there. But for now ….
LIVE! Concert Photo Gallery
Video:
Images and video appear courtesty of Joe Dolan PR