LIVE! | Queens of the Stone Age
by Chris Baird
– Photojournalist —
January 30th, 2014 at Raleigh Memorial Auditorium in Raleigh, N.C.–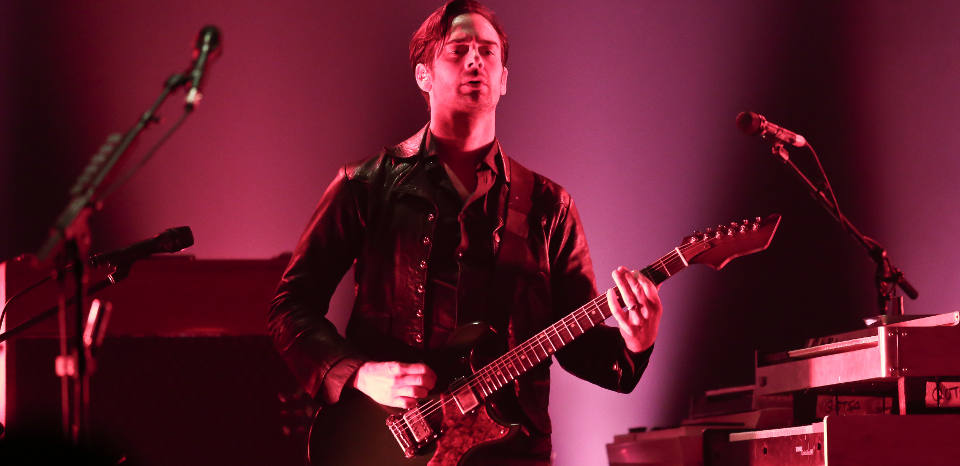 The Queens of the Stone Age Rule the Raleigh Memorial Auditorium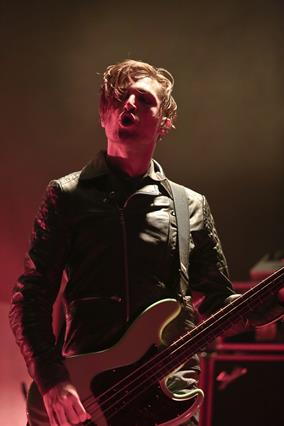 The mighty Queens of the Stone Age emerged from the Palm Desert of California in the late 90's and have proved themselves to be one of the most badass bands in the Alt Rock scene. With their latest release, …Like Clockwork, frontman Josh Homme shows a more vulnerable side to himself that six-and-a-half feet of ginger power wouldn't necessarily suggest. Previous releases displayed crunching riffs, monstrous tone and surprisingly catchy hooks shown on modern-classics like Songs for the Deaf and Rated R. Though …Like Clockwork takes a darker, more mature approach, it still manages to hit with precision and incredible production.
After a rather eventful performance at the Grammys earlier in the week, Homme and the gang set out for their first stop on their North American tour, Raleigh, North Carolina. Despite the post-snowstorm inclement weather, Carolinians still flocked to the Memorial Auditorium on Thursday night.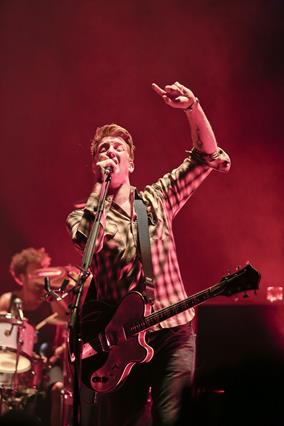 Starting out the show was the darkened singer-songwriter Chelsea Wolfe. Not exactly who you would expect to open for the Queens. Wolfe performed with such versatility, her sound ranging between doom metal, folk, electronica and an undeniable Nick Cave influence. Keeping the lights low and dawning all black, she remained mysterious, only speaking a few words towards the end of her set. Her songs may not have translated as well as expected during her live performance, but was no doubt an experience.
After a 20-second countdown, the Queens kicked off the show with aggressive You Think I Ain't Worth a Dollar, but I Feel Like a Millionaire, a song with vocals originally done by ex-bassist Nick Oliveri. The band stormed straight through giant hits like No One Knows, My God Is the Sun and Burn the Witch, only stopping for short commentary from Josh Homme in between.
When the crowd isn't singing along to the radio hits, they're dancing to songs like the hilariously deranged Smooth Sailing, or Turnin' on the Screw. There was no lack of energy from the musicians as well, with Homme stumbling around and grooving to his guitar licks to bassist Michael Shuman kicking and head-banging. Even with longer songs, Better Living Through Chemistry for example, the Queens kept the joint captivated.
As they climactically returned to the stage for an encore, the sight of a piano on the stage is a good indication of what's to come next. The piano ballad The Vampyre of Time and Memory was dreary and depressing, but also a crowd favorite. Quickly changing the tempo with the heavy and precise Feel Good Hit of the Summer and finally A Song For the Dead, the Queens of the Stone Age went out with a bang and gave North Carolinians "A night we'll all enjoy and remember together" as said by Homme himself.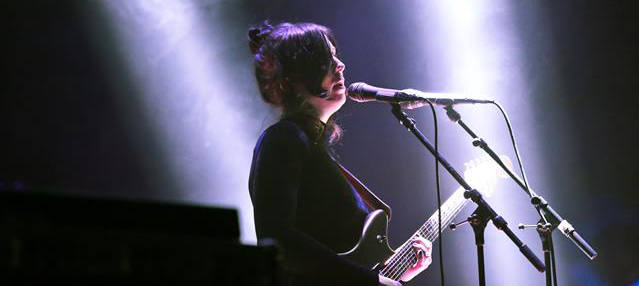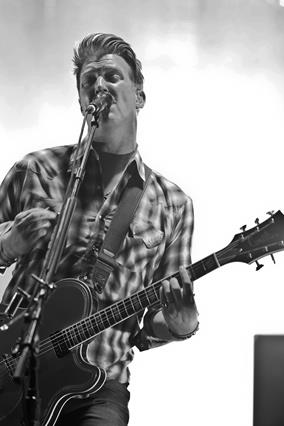 Setlist:
1. You Think I Ain't Worth a Dollar, but I Feel Like a Millionaire
2. No One Knows
3. My God Is the Sun
4. Burn the Witch
5. Smooth Sailing
6. Monsters in the Parasol
7. I Sat by the Ocean
8. …Like Clockwork
9. Turnin' on the Screw
10. If I Had a Tail
11. Kalopsia
12. Little Sister
13. Fairweather Friends
14. Make It Wit Chu
15. Sick, Sick, Sick
16. Better Living Through Chemistry
17. Go With the Flow
Encore:
18. The Vampyre of Time and Memory
19. Feel Good Hit of the Summer
20. A Song for the Dead