Primal Fear | Delivering the Black
by Justin Gaines
– Senior Columnist/News Editor —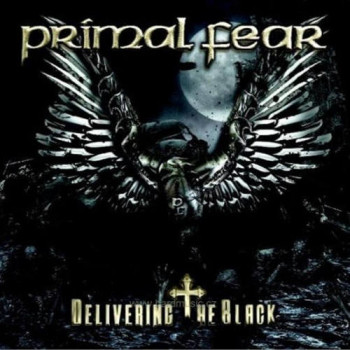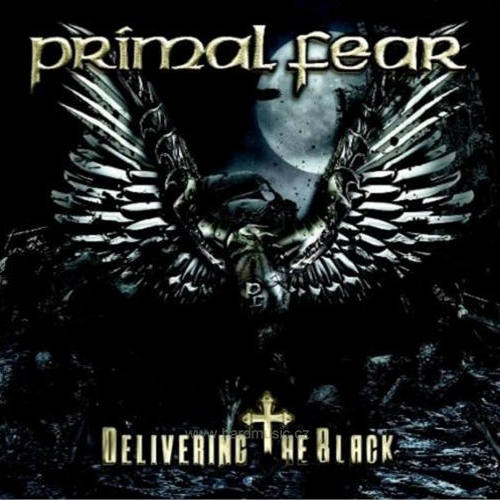 German power metal masters Primal Fear are back with a new studio album, their tenth overall, titled Delivering the Black. It's the band's second album to feature the Scheepers/Sinner/Beyrodt/Karlsson/Black lineup, and you can tell right away these guys have a real chemistry and overall energy. We got hints of that with 2012's Unbreakable, but with Delivering the Black Primal Fear has really hit their stride.
Now Primal Fear is not a band that's known for wild variations in style. They may pivot to a more melodic sound or a heavier sound from album to album, but at the end of the day you know with 100% certainty that any Primal Fear album is going to be a hard-hitting power metal album that's equal parts Helloween and Judas Priest. That's the basic formula, and they don't change it here. What they have done is deliver (pardon the pun) an album that harkens back to the Nuclear Fire days while retaining that wickedly catchy melodic side that made New Religion so irresistible. Thundering rhythms, blazing solos, killer melodies and of course Ralf Scheepers' powerful and instantly recognizable vocals all balance perfectly, and the songwriting goes straight to the heart of what Primal Fear is all about, both musically and lyrically.
Unbreakable was a solid enough album, but there were times it felt like the band was just going through the motions. You definitely do not get that from Delivering the Black. Songs like "When Death Comes Knocking," "Alive and On Fire" and the title track are perfect examples of the sheer power and energy on display here, and the rest of the album is just as electrifying.
If you were less than excited about the last Primal Fear album, or just really miss the band's early sound, Delivering the Black will make you a believer again. It's the best thing the band has released since New Religion, and has to be counted as one of their best albums to date. This is power. This is metal. This is Primal Fear.
Edition Notes: The limited edition version of Delivering the Black comes in a digipack and features three bonus tracks – "Innocent Man," "Man Without Shadow" and a single edit of "When Death Comes Knocking" – as well as a bonus DVD with two video clips and some "making of" footage. All in all, there are more than enough extras to make searching out this version worthwhile.
Genre: Power Metal
Band:
Mat Sinner (b) (v)
Alex Beyrodt (g)
Magnus Karlsson (g) (k)
Randy Black (d)
Ralf Scheepers (v)
Track Listing:
1. King For a Day
2. Rebel Faction
3. When Death Comes Knocking
4. Alive and On Fire
5. Delivering the Black
6. Road to Asylum
7. One Night in December
8. Never Pray for Justice
9. Born With a Broken Heart
10. Inseminoid
Label: Frontiers Records
Website: www.facebook.com/primalfearofficial
Hardrock Haven rating: 8.75/10