D-A-D | 30 Years 30 Hits – Best of D-A-D 1984-2014
by Justin Gaines
– Senior Columnist/News Editor —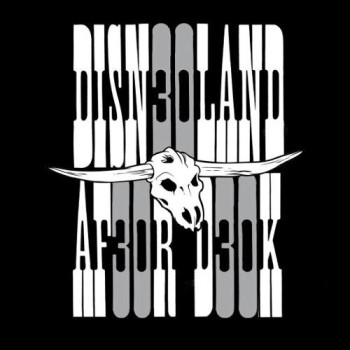 Danish hard rockers D-A-D (briefly known as Disneyland After Dark) celebrate their 30th Anniversary this year, a fact that may surprise a lot of American fans who only know the band from their breakthrough 1989 album No Fuel Left For the Pilgrims. D-A-D was rocking Europe well before the US got hip to them, and they've continued to do so long afterwards, releasing a steady stream of albums and becoming one of Denmark's most successful rock acts. With their 30th anniversary at hand, D-A-D has decided to celebrate with a career-spanning retrospective titled 30 Years 30 Hits – Best of D-A-D 1984-2014.
Spread across two CDs, 30 Years 30 Hits covers D-A-D's entire career, from their 1986 debut Call of the Wild to their most recent album, 2011's Dic.Nii.Lan.Daft.Erd.Ark. No Fuel Left For the Pilgrims is well represented, so we still get the recognizable hits like "Sleeping My Day Away," "Girl Nation" and "Jihad" (but sadly, not "Lords of the Atlas") alongside the more cowpunk-ish earlier material and their quirkier (but still rockin') later songs. It's a really nicely picked selection of songs, it covers the band's career quite well, and the sound quality is consistent throughout. This is all studio material taken from the band's albums – no live tracks, b-sides or demos.
30 Years 30 Hits – Best of D-A-D 1984-2014 doesn't have much to offer the D-A-D die-hards, since all of this is previously released material. It's designed for newcomers or the casual fans who might have only heard one or two of the band's '80s albums) and want to get a comprehensive, affordable retrospective without going all out for the recent D-A-D "The Overmuch Box" set. At that it succeeds brilliantly. Grab a copy and get to know this overlooked (at least on this side of the Atlantic) and unique rock band's 30-year career.
Genre: Hard Rock, Melodic Rock
Band:
Jesper Binzer (v)
Jacob Binzer (g)
Stig Pederson (b)
Laust Sonne (d)
Track Listing:
Disc 1
1. Marlboro Man
2. Call of the Wild
3. Riding With Sue
4. It's After Dark
5. Isn't That Wild
6. I Won't Cut My Hair
7. Black Crickets
8. Sleeping My Day Away
9. Jihad
10. Point of View
11. Girl Nation
12. Bad Craziness
13. Grow or Pay
14. Laugh and a ½
15. Reconstrucdead
Disc 2
1. Naked (But Still Strippin')
2. Empty Heads
3. Home Alone 4
4. Hate To Say I Told You So
5. Everything Glows
6. Nineteenhundredandyesterday
7. Something Good
8. Evil Twin
9. Soft Dogs
10. Scare Yourself
11. Lawrence of Suburbia
12. Monster Philosophy
13. A New Age Moving In
14. I Want What She's Got
15. We All Fall Down
Label: AFM
Website: www.d-a-d.dk
Hardrock Haven rating: 8.5/10