LIVE! | Alesana with Get Scared, Farewell My Love & Megosh
by Anabel Dflux
– Senior Photojournalist —
March 22nd, 2014 at Whiskey a Go Go in West Hollywood, CA. —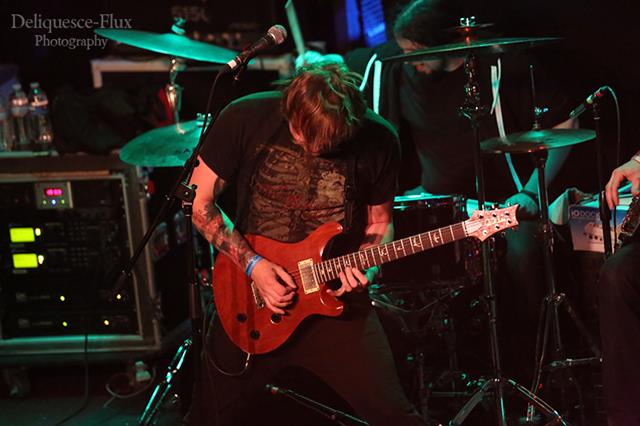 An unexpected and unusual band to throw into the Decade Tour, Megosh amused and excited the music enthusiasts at the sold out Whisky a Go Go show! Sharing the same label as headliner Alesana, Megosh was one of the calmer bands on this tour- but take it from me, calm is a relative term! With mustaches and gleeful cheer, Megosh entertained the audience in the best possible way!
Members:
Josh
Finch
Derv
Jon-John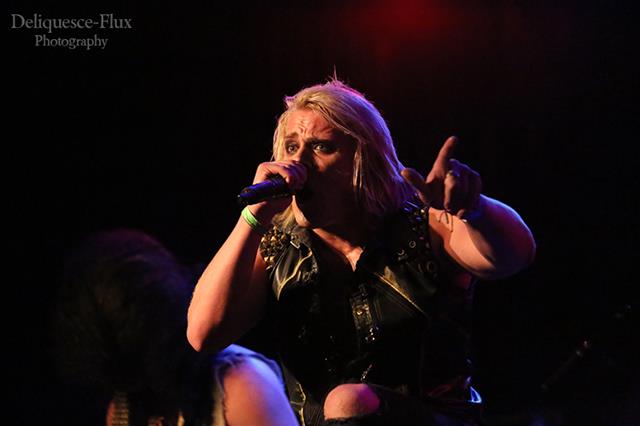 You can recognize this group of lads from a mile away- donning snazzy vests and faces full of makeup, Farewell, My Love made the Whisky a Go Go their home on Saturday. A unique combination of rock, Goth, and sleaze, this band is brilliant conglomeration that produces some wildly entertaining and unique music. With a very well received album under their belt, Hollywood better watch out. If you hadn't yet heard of Farwell, My Love- then you certainly will.
Touring with Get Scared, Megosh, and Alesana, Farewell, My Love holds their own. Each member's personality comes off as clear as day on the stage. Vocalist Ryan Howell stole the show with his energy, always engaging with the audience. Röbby Creasey and Logan Thayer were on guitar, definitely some of the biggest personalities of the night, constantly getting right into the audience' faces! Charlee Conley was in his own element on bass, charming both sides of the stage. Drummer Chad Kowal was positively one of the most expressive drummers out there. Fans were right up at the front of stage screaming the lyrics with the performers.
Members:
Ryan Howell – Vocals
Röbby Creasey – Guitar/Piano
Logan Thayer – Guitar
Charlee Conley – Bass
Chad Kowal – Drums/Vocals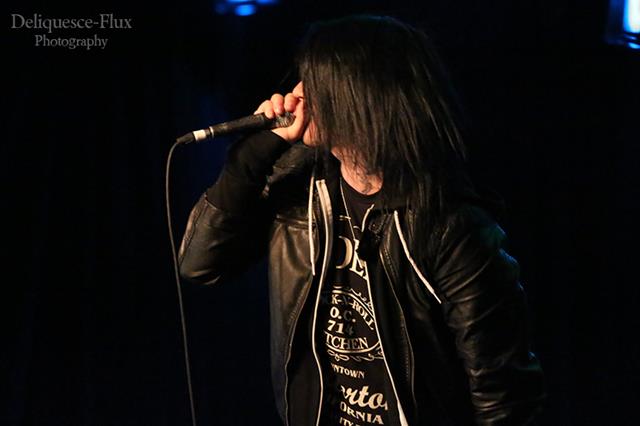 Get Scared. A band that went through drastic lineup changes, oddities, and became an absolute gossip fest is back- and they're actually doing really good! With catchy melodies that will always steal your attention, Get Scared draws quite a crowd at each and every show. Standing complacently is not an option, whether the music strikes your fancy or not, this band will get you moving.
Members:
Nicholas Matthews – Vocals
Johnny B – Lead Guitar
Adam Virostko – Guitar
Lloyd – Bass
Dan Juarez – Drums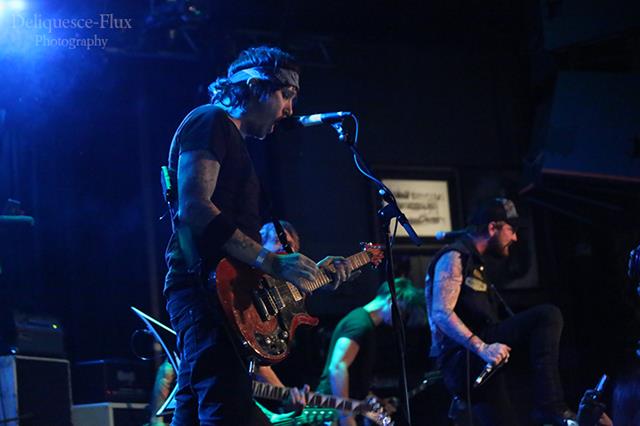 Headlining band Alesana took the iconic Whisky a Go Go into their grasp on Saturday night. With a touring resume that would make most bands green with envy, Alesana is definitely no newcomer to the concert world. That definitely shows in their performance. Alesana sports a very dedicated fan base that spans many, many years, the crowd was incredibly rowdy and excitable. The moment the musicians stepped foot on that stage- the phones came out, and everyone was jumping, screaming, and attempting to record the performance on their cell phones to boast to their friends! From mosh pits, to wild dancing, this show was the epiphany of 'fan favorite'.
Members:
Dennis – Vocals
Shawn – Vocals/Guitar/Piano
Patrick – Guitar
Jake – Guitar
Shane – Bass
Jeremy – Drums
LIVE! | Alesana with Get Scared, Farewell My Love & Megosh Concert Photo Gallery