by Deb Rao
– Senior Columnist —
March 17th, 2014 at Las Vegas Country Saloon in Las Vegas, NV. —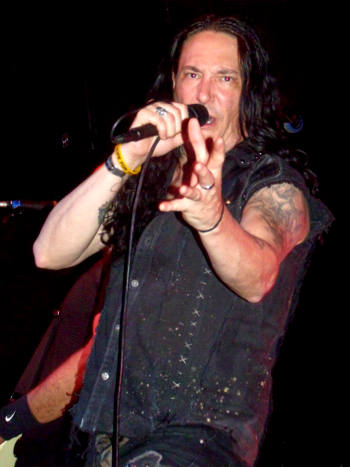 St. Patrick's Day weekend kicked into high gear, as one of the first metal thrash bands to start it all invaded Vegas. Metal Church set the stage on fire at the Las Vegas Country Saloon. Metal Church made a special stop in Vegas to promote their latest release Generation Nothing.
Metal Church is comprised of Ronny Munroe on vocals, Steve Unger on bass, Kurdt Vanderhoof on guitar, Rick Van Zandt on guitar and Jeff Plate on drums. Metal Church hit the stage at midnight of a 90-minute set of blistering rock and roll. The set kicked off with "Ton Of Bricks." Metal Church dug deep into their past and also played a lot of new material. Highlight of the set was new song "Generation Nothing." This song captures all of the '80s intensity of Metal church. Fast and Furious, this song rocks. Singer Ronny Munroe is a killer vocalist. His range is so dynamic.
Guitarist Kurdt Vanderhoof was amazing unleashing all of the explosive riffs. Other highlights included "A Light In The Dark" and encore "Highway Star." The audience was comprised of die-hard cult Metal Church fans. I had the opportunity to discuss the tour with Ronny. Ronny commented, "The tour has been brutal but so worth it. All the die-hard fans have been showing up. We have done a lot of driving on this tour. Stuff that young bands do. Vegas is anything but a dead city. I know there are a lot of choices in Vegas and we are thankful all the fans came out to see us." I asked Ronny about his vocal influences. I listen to everything from The Temptations to new stuff such as Linkin Park. Of course Ronnie James Dio and Deep Purple was a huge influence on me."
Metal Church destroyed Vegas with their explosive thrash rock! It is not very often the band comes to Vegas and tonight was a real treat for metal fans.
Special Thank You to Ronny Munroe for making this review possible.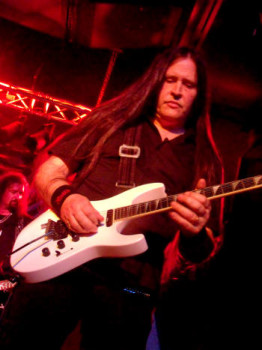 Set List:
Ton Of Bricks
Start The Fire
Generation Nothing
The Dark
A Light In The Dark
Fake Healer
Bad Lands
God Of Wrath
Dead City
Mirror Of Lies
Watch The Children Play
Beyond The Black
Highway Star