by Marija Brettle
– Columnist —
March 4th, 2014 at KOKO in London, U.K. —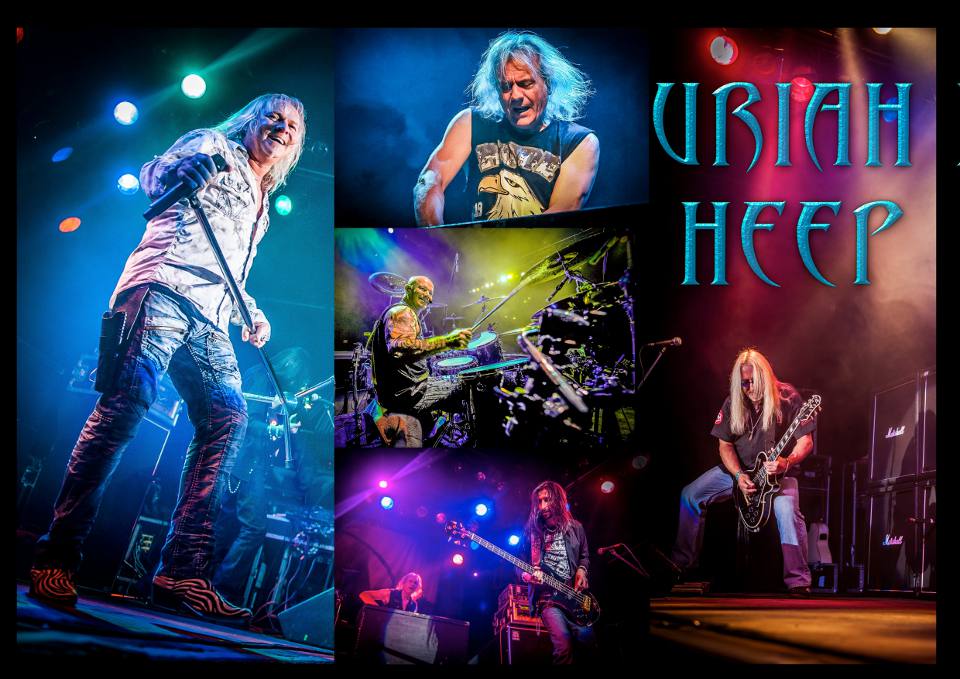 I have seen Uriah Heep on stage many times before, but after seeing their live masterful performance at London's Koko one-off show, all I can think and say is; they are just one of those bands who put heart and soul into their performance!
Before the band trilled the crowd with their quite strong set, containing classics and Neo-classics, including two new songs from the recently recorded new album called, Outsider, Heep invited their hardcore fans from around the world to take the chance of being filmed, not only as part of the audience, but as part of the Heep's history (a DVD is going to be released later on this year).
The band started the show with the opening tune "Against the Odds," the first song of Sea Of Light album. Following up was "Overload'' from Wake the Sleeper and Traveller in Time. Other welcome tunes included "Sunrise," possibly one of the best songs in Heep's back catalog, if not one of the most powerful songs in the hard rock genre! Then "Stealing," another Heep classic tune from the album, Sweet Freedom, and "Between Two Worlds," which had the crowd on their feet and singing along early in the set.
Next up, we were presented with the two new Heep songs, "Can't Take That Away" and "One Minute" from the band's new upcoming album titled Outsider. The audience cheered on both songs, with as much enthusiasm and excitement as they did on classics such as "I'm Ready," "Nail On the Head" and "Into The Wild." The rest of the set ended with some of the most loved and pure classic Uriah Heep tunes like "Gypsy," "Look At Yourself," "July Morning" and of course the band's biggest epic of all "Lady in Black."
After going off to thunderous applause, as you might have guessed, the band came back for their encores with three more songs. On the first encore to please the crowd, they took off with their new song "One Minute" (very catchy chorus that to my amazement most of the audience, sang along with Bernie.)
They followed up with "Free and Easy," a song which saw the band invite on the stage, a group of female fans from the crowd, for some old school headbanging! And of course, they finished the night with "Easy Living," one of the band's highest charting singles. Once again, giving the fans what they want; a great night of rock 'n' roll by any measure in Heep style!
Following the show, I headed off to the nearest Lyttelton Arms pub with one thought in mind; Uriah Heep, one of the first bands, to fuse progressive rock with metal, will never be an "outsider" for the British, as well as the worldwide music fans! They have always been, and still are the masters of rock and this show at KOKO was just another great moment in rock history!
SET LIST:
AGAINST ALL ODDS
OVERLOAD
TRAVELLER IN TIME
SUNRISE
STEALIN'
I'M READY
BETWEEN TWO WORLD
CAN'T TAKE THAT AWAY
ONE MINUTE
NAIL ON THE HEAD
INTO THE WILD
GYPSY
LOOK AT YOURSELF
JULY MORNING
LADY IN BLACK
ENCORE:
ONE MINUTE
FREE 'N' EASY
EASY LIVIN'