SHADOW GALLERY Bassist Gary Wehrkamp to Join WARLORD for Upcoming Live Dates
Due to an unexpected schedule extension with Steve Vai, bassist Philip Bynoe will be unable to perform during WARLORD's 2014 Summer European Tour. Philip remains with WARLORD, indeed recording the tracks for the new album and will be missed this summer.
WARLORD of course could only replace Philip for the 2014 performances with a musician and performer of the highest caliber.
It is therefore with great joy that we are welcoming Gary Wehrkamp of the legendary SHADOW GALLERY into the fold. Being not only a superb bass player but also a great vocalist, Gary will also provide the solid rhythm section and a great addition to Mark's drumming while contributing the level of backing vocals that Warlord compositions require.
More info on Gary Wehrkamp can be found here: http://www.warlord-ofcial.com/garywehrkamzp/. Warlord will see you all on stage.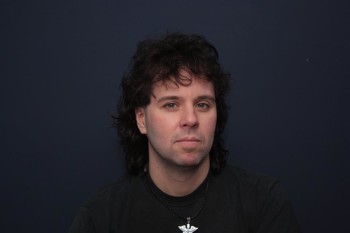 Confirmed Warlord Shows for 2014
Athens, Hellas - July 6th, 2014 – GAGARIN 205
Thessaloniki, Hellas - July 7th, 2014 – PRINCIPAL CLUB
Balingen, Deutschland – July 11th, 2014 – BANG YOUR HEAD FESTIVAL
Brande-Hörnerkirchen, Deutschland – July 24th, 2014 – HEADBANGERS OPEN AIR
More Shows Will be Announced Soon at: http://www.warlord-official.com