Troy Patrick Farrell of Cheap Thrill
by Deb Rao
– Senior Columnist —
Troy Patrick Farrell of Cheap Thrill discusses upcoming Las Vegas show at Vamp'd on March 15. Cheap Thrill is comprised of Troy Patrick Farrell on drums, Cinderella members Jeff Labar. Eric Brittingham, and Brandon Gibbs on vocals.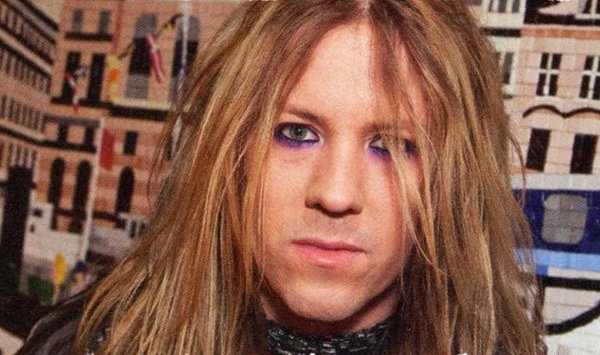 HRH: Troy, thank you so much for checking in with Hardrock Haven. It is so exciting to see since our last interview that the demand to see Cheap Thrill perform is very high. The band has many fans world wide.Now the band made their debut on Monsters Of Rock Cruise last year. Cheap Thrill will be returning to the high seas again for the MORC on March 29. Do you have any favorite stories of last years cruise that you would like to share with us?
Troy: I wasn't at last year's (or any other past years) MORC!! Can you believe it? So I have some making up to do! Looking forward to making a few memories this first time out, and of course the memories I will remember and none I will regret!
HRH: Cheap Thrill has an extensive Spring tour schedule coming up. You will be returning to Vamp'd in Las Vegas on March 15. Are you looking forward to this show? We are so fortunate to have such a great club such as Vampd' that supports so many great bands.
Troy: This will be our third time at Counts Vamp'd and no matter who I'm playing with, I love playing Vamp'd! Korie, Danny "Count" and Danny G are always so great to us and all of the bands in fact. The only problem with Vamp'd is there aren't 20 more across the US! It's such a great room and it's a gift to know them and consider them family. It'll be a great show March 15; Cyanide is on the bill with us and did I mention, it's FREE?! So an extra drink on us, so to speak!
HRH: Cheap Thrill will be touring the UK and Europe this Spring. Are you looking forward to performing to all of your new European fans?
Troy: I was in Europe about 1 year ago exactly with Lost Angels and I'm counting down the days for the return with Cheap Thrill! We have a great band out of the UK called "Shock Hazard" joining us for the entire tour, so we're stoked to get out there and introduce "Cheap Thrill" to the rest of the world.
HRH: As an artist, you have toured all over the world. What is your favorite country to perform?
Troy: There are a few for a few different reasons. India for sure because it was a life changing experience to just be there, to experience an amazing "welcome", and from folks who all don't necessarily have much to give, other than love, support and unselfishness. India is rich in all of those aspects and they know how to Rock and Roll! South America in general is always great and it's been too long since I've toured there minus a few shows in Peru.
HRH: Cheap Thrill is comprised of some of the top musicians in the business, including yourself, Brandon Gibbs, and Cinderella members Eric Brittingham and Jeff LaBar. It is great to see and hear the Cinderella hits but you also bring new music to the plate. Tell us about the new songs from Jeff LaBar's upcoming solo album and Brandon Gibbs album "This Town" that the band will be performing."
Troy: Jeff has been working hard on his debut release and even we have only heard a snippet of what's to come! We have been focusing a lot on Brandon's stuff and even though it's music he has brought to the table from before Cheap Thrill, the band is "owning" them as if they're "band songs". We have a pretty flexible set list and we pepper it with all sorts of stuff. We play a few different versions of past hits that you may not expect. We do a Michael Jackson song for example. Expect a few songs that will be new at first, but ones you'll be singing as you head to your car to drive home.
HRH: All of the members hail from a genre that was huge on lyrics and guitar riffs. How inspiring is it to keep such '80s staples as "Nobody's Fool" and "Coming Home" alive but at the same time creating new music that will live on?
Troy: New music for nostalgia acts can be tricky. The thing about Cheap Thrill is that although the band possesses musicians and artists from another time, our secret weapon is Brandon Gibbs who is tying the roots of the past to something new and fresh. Brandon makes you feel that "hey, this is a new song and it's ok to enjoy it!" I remember the days of hearing a song for the first time and being excited to hear where it was going, from hitting the first chorus to making it to the bridge. People need to rediscover new music while still digging the old. Cheap Thrill is special because we can do that. We let you know it's safe to come in, it's familiar and cozy (because we play the songs you might expect), but don't think you'll be bored because you don't actually know what to expect. You never do at a Cheap Thrill show.
HRH: In concert you and Brandon sort of also have a bluesy style. I was blown away by his vocals. Cinderella always had a bluesy flavor. I love the Michael Jackson song "Billie Jean." The band really changes it up. Were you a huge blues fan growing up in Chicago?
Troy: You can't help but to be a fan of the blues and in Chicago, it's where it all started, at least for me. I was in a bluesy rock band (Dragon) and some of my favorite bands have bluesy elements. (Arc Angels, King X, Thin Lizzy). Not always in the traditional sense but we all sort of incorporate some blues here and there, I mean, it is the "Blues"!
HRH: With all the momentum still building from 2013, what new territory do you hope to conquer as a band this year?
Troy: My goal is a return to India and Japan, and start tracking some new original material. I think it's only the natural progression for Cheap Thrill.
HRH: Any plans to go into the studio and release a Cheap Thrill album?
Troy: I know Brandon and the guys are always working material but because they're in Nashville and I'm in LA, I don't know to what level of participation I would be able to contribute, but if I have a say so, I would love to be a part of that aspect of it!
HRH: When you are not performing what are some of your favorite hobbies? Are you a big Nascar fan?
Troy: I play softball twice a week when in season, I have just gotten into Fantasy Football and I really enjoy it! Trash talking the other players and winning a few bucks is always fun. I love football but because I'm a Dolphins fan, I either don't get to see the games in LA or they're just losing. With FF, you are a fan of "the game" and you have players on many different teams, so it makes it fun to watch your guys get the points you need. NASCAR is great and because I'm buddies with Riki Rachtman (who is the king of NASCAR), I've recently really gotten into it!
HRH: Troy, is there anything else that you would like to say about the upcoming Cheap Thrill tour?
Troy: We are still adding dates, in fact- we just added two more for Spain today! We are expecting to add Italy and possibly Greece as well. Later this year, I'll also be out with "The Raskins," Gilby Clarke and Lost Angels. Check my site for that info!
For all of the information regarding the Cheap Thrill tour, check out http://www.drummertroy.com/ and of course http://www.cheapthrillrocks.com/.