Cereus | Light Under The Blue Wave (EP)
by Alexandra Mrozowska
– Columnist —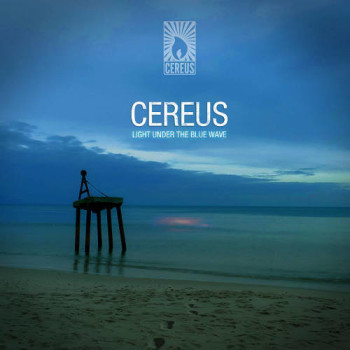 One of the best things about contemporary rock/metal music is the astounding number of its sub-genres, variety and complexity of which prove the genre's ongoing evolution. More and more bands come up with stupefying fusions of different musical shades and tones rather than clean-cut aesthetic and stylistic choices. One of them is a young Polish band Cereus; with their EP Light Under The Blue Wave, the Warsaw-based act tries to define their music, a resultant of post-rock/post-metal and progressive influences. While claiming to have been inspired by, among others, classic progressive-related acts such as Peter Gabriel or Marillion, Cereus blends their influences with contemporary post-rock instrumentation, trying to come up with their own original sound.
Their EP is comprised of three tracks; there are two versions of "Requiem," a slowish, lumbering song with thick, heavy lead guitar work. The opening track is the "radio edit" version and as for the closing, it's where the concept of the first track gets fully developed, with frequent changes of pace and tone. "Abyss", the second song off the EP, starts with a raw, heavy (and contemporary sound-wise) riff but further develops into evocative, prog-influenced music epopee. Slightly psychedelic "Kraken King" enraptures a listener with its complex structure and darkling, heavy guitar sound. And as for the release's entirety, it's the prevailing gloomy and atmospheric tone that makes it cohesive and coherent.
Cereus' Light Under The Blue Wave represents what is not an "easy listening" kind of music and not a radio-friendly one by any means, but remains an interesting release anyway. Much genre-specific, it's worth recommendation for post-rock/post-metal fans, but with so many progressive influences throughout the entire album, prog aficionados should find something interesting for themselves too.
Genre: Post-rock, Post-metal, Post-prog
Band:
Michał Dąbrowski – vocal
Paweł Sikora – guitar, ambient
Konrad Pawłowski – bass
Łukasz Gańko – percussion
Label: Independent
Track List:
1. Requiem (radio edit)
2. Abyss
3. Kraken King
4. Requiem (full version)
Label: Independent
Website: https://www.facebook.com/cereusband
Hardrock Haven rating: 7.5/10