Derek Davis of Babylon A.D.
by Alexandra Mrozowska
– Columnist —
It's time to dig deep into your record collection and broaden it a little bit – there's a new album to put next to the late '80s-era classics Babylon A.D. and Nothing Sacred. Fourteen years after their most recent full length studio album American Blitzkrieg saw the light of day, San Francisco Bay Area-based rockers Babylon A.D. return with four song EP Lost Sessions/Fresno, CA 93 … and some exciting news about the new album in the pipeline! This is what Derek Davis confirms in his recent interview for Hardrock Haven – he also talks the newly released EP, the grunge revolution, his solo side projects and more!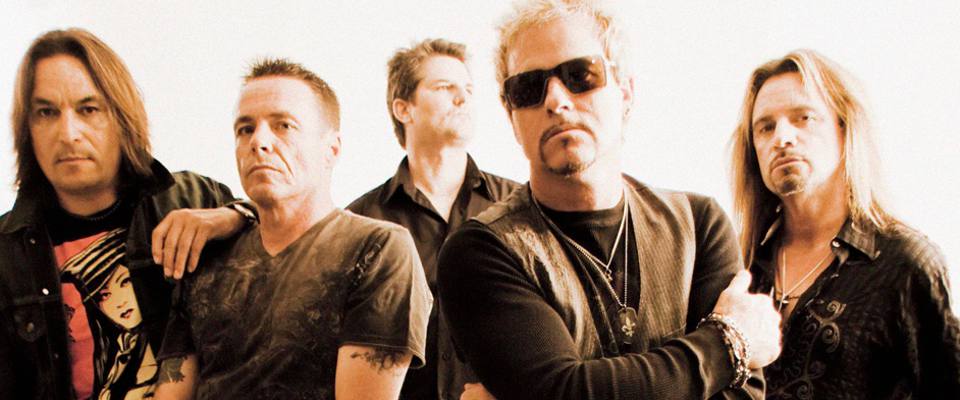 HRH: We're here to celebrate Babylon A.D.'s return with four song EP Lost Sessions/Fresno, CA 93, recordings lost until only recently. What were the circumstances of re-discovering these songs?
Derek: I happened to come across an old reel titled "Fresno 93 demos" in an old trunk I have. I remembered recording the sessions but thought they were lost.
HRH: What was the reason for releasing these songs instead of some newly written ones?
Derek: This is really a collector's item for Babylon A.D. fans. We are working on new material for another release hopefully by early next year.
HRH: Can you tell more about each song off the EP in particular? What do they stand for music-and-lyric-wise?
Derek: The first track "Love Blind' is an up tempo rocker in vein of "Sweet Temptation" or "Maryanne". The second, titled "While America Sleeps" is about the chaos in the world. The third, "Love Is A Mystery" is a slow big ballad. And a re-do of "Bang Go The Bells" is also included on the new E.P.
HRH: There is also a new recorded version of Babylon A.D.'s biggest hit "Bang Go The Bells". Why have you decided to re-record the classic 1989 song?
Derek: One reason it was re-recorded was because we did not own the rights to the original. A lot of bands do this because the revenue stream should go to the artists and not the old record companies they were tied to.
HRH: Lost Sessions/Fresno, CA 93 is not the first retrospective release in your catalog – in 2007, you released In The Beginning…, a compilation of your early recordings. Do you think there are more lost gems from the early stages of your career to be unearthed at some point?
Derek: The only songs that we have not released are songs that I wrote with outside writers like Jack Ponti, Taylor Roads, and a few others, but the band really did not play on these songs, so even though they were written for Babylon A.D. they probably won't see the light of day. But all of them are really great songs.
HRH: Is Lost Sessions/Fresno, CA 93 a teaser to a full length Babylon A.D. release? Do you have a regular studio album in the pipeline? What direction do you plan to take on music-wise, with the next recordings?
Derek: We're working on it and we're trying to stay true to the first release as much as we can.
HRH: Babylon A.D. returns with all the original members on board – a rare thing nowadays, with ever-changing band line-ups. What were the circumstances of the reunion?
Derek: We had offers from various promoters for shows and said: "Hey, why not!" Let's do some shows and have some fun!
HRH: As for the little bit of a talk about band's past – which of the albums you released with Babylon A.D. you consider the best and why?
Derek: I like the first – it's full of classic songs. And I like American Blitzkrieg. Lyrically and playing-wise it's by far the best. Not the best produced because of the shoestring budget but for me, the most creative songs are on it …
HRH: The band hails from the San Francisco Bay Area, California – the region's associated with the birth of thrash metal rather than hard rock. Was it difficult to start a hard rock band in thrash-dominated area? How do you remember these early days?
Derek: Difficult? Not at all! There were a lot of great bands that started here and we all supported each other. Testament, Sea Hags, Death Angel, Vain, and many more, they were all good bands and the clubs were alive almost every night when we started out.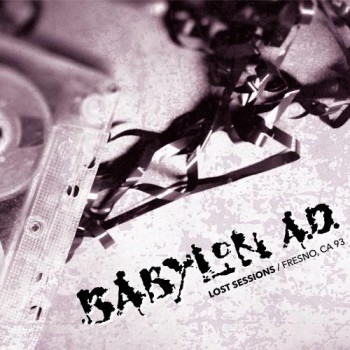 HRH: Babylon A.D. was one of these bands that appeared in the scene a bit too late – soon to be swept away by grunge. How difficult were those days for a hard rock band just enjoying their early success? What was your reaction to the rapid changes within music industry? Was there a temptation to re-arrange the sound to 'fit in' or an attempt to do so?
Derek: By the time we were swept away with the changing tide we had just about enough anyways. The music business is not very fun. Just the touring and making records – the rest of it if for back-stabbing lawyers and greedy accountants.
HRH: Years after this, grunge is dead (clichéd though it sounds!) and hard rock is still alive. Celebrating this fact as well as Babylon A.D.'s comeback, this year you're gonna play Firefest in Nottingham, UK. Any expectations? Will you prepare a set consisting of your classic albums only, or maybe some newer tracks too?
Derek: We can't wait to play this show. We have more shows coming down the pipe but were excited about this one. We're gonna play mostly from the first two CD's with a couple from the new one and American Blitzkrieg.
HRH: Can the US-based Babylon A.D. fans expect more concert dates and venues to be added to your website soon? Are there any plans to tour Europe anytime in the future?
Derek: We're playing several more dates across the US and we are in talks for adding more dates in Europe as well.
HRH: Apart from Babylon A.D., you also front a Southern Blues Rock band Moonshine. Please, tell us more about this interesting project and the newly released album.
Derek: This CD kicks ass. Old Aerosmith meets Lynyrd Skynyrd at the Allman Bros' house. Great slide guitar, harmonica, piano. Real southern blues. We also have Mike Anthony (ex-Van Halen) on BVs on a song called, 'The Devil's Road" and Jane Child singing and playing the piano. The songs and playing from everyone on this is just amazing.
HRH: Your solo album Re-Volt has seen the light of day a year ago. For many musicians primarily associated fronting or playing with particular bands, a solo record is kind of a breakaway, a chance to re-define themselves as artists. What was recording Re-Volt for you?
Derek: It was exactly what you're talking about! I was able to do what I wanted to without outside interference from anyone. I wrote and recorded hard rockers, ballads, funk songs and did not give one shit about what anyone would think, 'cause this is who I am. I write multiple styles of music and I wanted Re-volt to represent that.
HRH: What, in general, are your current music-related plans?
Derek: I am writing a soul sounding-based record, and I am about half way done. And I am gearing up for some Babylon A.D. dates.
HRH: Thank you for the interview! Is there anything you'd like to add in the end?
Derek: I'd like to say thank you' to the people who have not forgotten about B.A.D. and would like invite people to check out some websites to learn more on what the bands and I are up to.
Visit the band online:
www.babylonad.com
www.facebook.com/Moonshinesouthernrockband
www.derekdavismusic.com