LIVE! | Vigilant Playground
by Anabel Dflux
– Senior Photojournalist —
April 18th, 2014 at Whisky a Go Go in West Hollywood, CA. —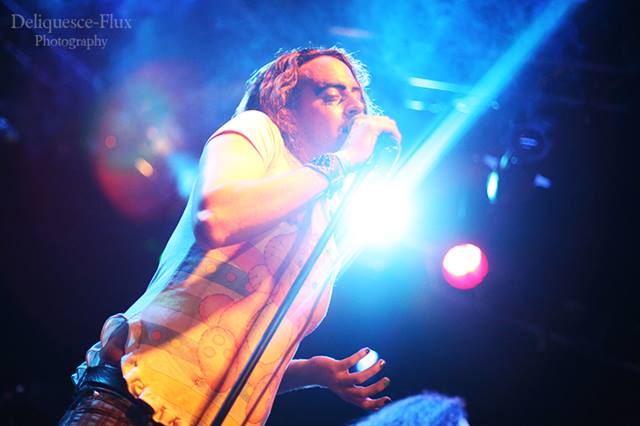 Eccentric and passionate band Vigilant Playground played at the Whisky a Go Go on Friday, April 18th. Opening for The Dreaming, Vigilant Playground was a lovely companion band for this show, whose music was eclectic an different, but still complimented wonderfully. A very significant crowd gathered for their performance, and absolutely every member got right into the music! A band that built itself piece by piece from the very beginning, Vigilant Playground's performance was both impressive and very fun!
Vocalist Philip came out on the stage sporting an Easter-themed bunny shirt and a pair of striped skinny jeans, all of which seemed to match his personality to a T- his flamboyant dance moves that would make anyone jealous really made the performance memorable. His vocals were impressive, a voice that can easily become iconic. Guitarist Ian was very methodical and focused during the performance, while bassist John had a blast rocking out to the set! Drummer Seth looked absolutely stoked behind his kit, having the time of his life!
A band definitely worth your time- Vigilant Playground deserves the recognition.
Members:
Philip Rodriguez – Vocals
Ian Harrison – Guitar
John Spicer – Bass Guitar
Seth Renken – Drums
LIVE! | Vigilant Playground Concert Photo Gallery