PYRAMAZE: "IMMORTAL" RE-ISSUE ANNOUNCED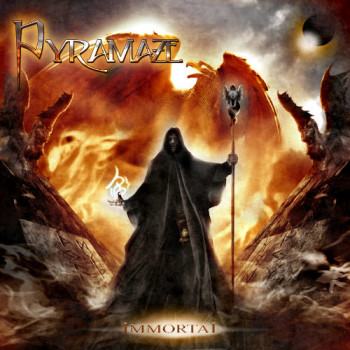 The classic Pyramaze album "Immortal" will be re-issued through Inner Wound Recordings on May 9th in Europe and May 13th in North America. "Immortal" was originally released in 2008 and received fantastic response within the metal community. The album feat. Matt Barlow [ex. Iced Earth] on vocals on all tracks and marked his return to the metal scene.
"Immortal" was mixed and mastered by Jacob Hansen [Volbeat, Amaranthe, Pretty Maids] and the artwork was created by Felipe Machado Franco [Blind Guardian, Rhapsody of Fire, Iced Earth]. The re-issue feat. track commentary and album history written by Pyramaze guitarist and founder Michael Kammeyer.
"Immortal" track listing:
01. Arise
02. Year of the Phoenix
03. Ghost Light
04. Touched by the Mara
05. A Beautiful Death
06. Legacy in a Rhyme
07. Caramon's Poem
08. The Highland
09. Shadow of the Beast
10. March through an Endless Rain
Pyramaze "Immortal" line-up:
Matt Barlow − Vocals
Michael Kammeyer − Guitars
Morten Gade Sørensen − Drums
Jonah Weingarten − Keyboards
Niels Kvist − Bass
Toke Skjønnemand − Guitars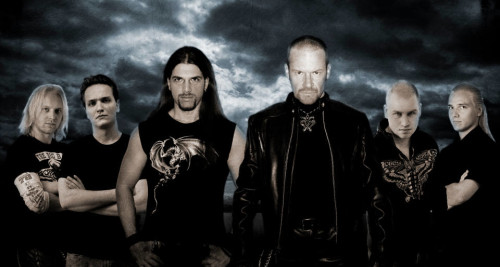 "Immortal" is available for pre-ordering at these locations:
http://www.innerwound.bigcartel.com
http://www.amazon.com/Immortal-Pyramaze/dp/B00IP14IU4