WARLORD confirmed to headline the 2015 Ragnarokkr Metal Apocalypse Festival, Dates and additional bands announced
US heavy/power metal pioneers WARLORD have officially been confirmed as headliners for the 2015 edition of the Ragnarökkr Metal Apocalypse festival, which is scheduled for May 8-9 in Chicago, IL.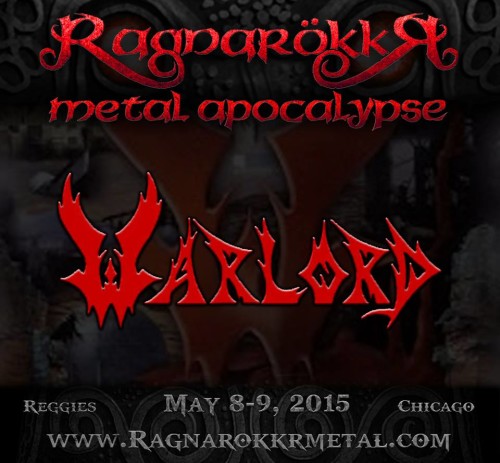 Warlord will be joined by AFTERMATH and ATTACKER, with many more bands to be announced in the weeks and months ahead. For tickets and additional event details, check out www.ragnarokkrmetal.com and https://www.facebook.com/RagnarokkrMetal.