Torben Enevoldsen of Acacia Avenue
by Alexandra Mrozowska
– Columnist —
After four years of hiatus, Acacia Avenue is back! The project's mastermind, Danish axeman Torben Enevoldsen, continues his exploration of melodic rock genre, this time with the likes of Rob Moratti (ex-Saga, Final Frontier) and Steve Newman (Newman) on board. Their collective effort under Acacia Avenue moniker, Cold, is just about to see the light of day – why did it took so long to release it? What were the inspirations behind the album? Hardrock Haven caught up with the busy guitarist to find out more about the sophomore effort of Acacia Avenue as well as the other bands and projects Torben is involved with.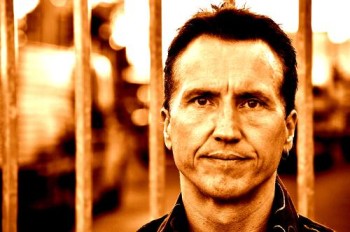 Hardrock Haven: It took you four years to release an album under Acacia Avenue moniker. Have you initially thought of the project to be a one-shot kind of thing only, or did you always know Acacia Avenue will continue?
Torben Enevoldsen: I always suspected that I would do another Acacia Avenue album. I didn't know when exactly, as I am usually working on more than just one project at a time. Also, doing an album like this, with so many different singers involved, does prove to be a bit of a logistical challenge. Everyone involved are very busy guys, so you really have to plan ahead and that is also why it typically takes a little longer to complete.
Hardrock Haven: While Acacia Avenue was on hiatus, so to speak, you were busy with the other music-related activities. Was your involvement in Fate what kept Acacia Avenue on hold?
Torben Enevoldsen: Not just Fate, no, but that did of course also take up a bit of my time. I was actually working on several other albums during those four years. The main ones were the third Section A album, the second Fatal Force release and finally my fourth all instrumental album, Above And Beyond, which was released last year.
Hardrock Haven: Music-wise, Acacia Avenue's new album Cold continues the melodic rock style of the previous one. Were your inspirations exactly the same as before, or do you keep on searching for the new bands, new sounds, musical innovations?
Torben Enevoldsen: Much like on the first album, my inspiration was mainly taken from the bands that I grew up with. Bands like Journey, Toto, Survivor, Boston, but also Winger, Dokken, Ratt and so on. I do of course listen to new music as well, so I guess that bands like W.O.A., Degreed, H.E.A.T and a few others have inspired me as well along the way.
Hardrock Haven: Tell us please about the impressive list of guests who performed on Cold, starting from Rob Moratti (ex-Saga, Final Frontier)…
Torben Enevoldsen: Well, Rob and I met on MySpace years ago. I really loved his voice and music and we quickly became friends. We started collaborating on some music, but then he joined Saga and got very busy with them, so that put our project on hold for a while. Later on we picked up where we left off and now we're working on more new stuff together. I really love Steve Newman's work and I have always wanted to work with him. When I began writing songs for this album, I contacted him and we did these two songs together. Hopefully we will do more together in the future. Torben Lysholm and Mikael Roupé are good friends of mine, whom I have worked with on numerous occasions. This album just seemed like the perfect opportunity for us to work on some new songs again. Peter Sundell and I did an album together back in 2007, under the name of Decoy. We have stayed in touch ever since and I thought it could be fun to do a song together. This song is actually a left over from the Decoy sessions. Albin Ljungqvist is a great Swedish singer that I have been in contact with for several years. This is actually the first time we work together. I sincerely hope it's not the last (laughs). Finally, there's Nicklas Sonne. This guy is extremely talented and he normally sings metal. He and I were doing another project together, when I asked him if he would be interested in participating on this album. He is a very gifted musician you will hear much more about in the future, no doubt.
Hardrock Haven: With Acacia Avenue functioning as a project many singers are involved in concurrently, weren't you afraid of the album's content ending up too diverse or even inconsistent?
Torben Enevoldsen: I wasn't, no. I like to mix it up a little and I felt completely certain that the performances of these particular singers would go very well together. There's obviously some variation in the material of this album, but I think there's a nice flow to the album as a whole.
Hardrock Haven: What inspired the lyrics on Cold? Where do you draw your inspirations from?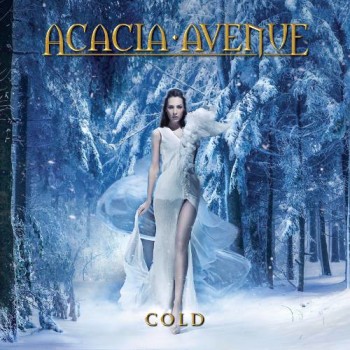 Torben Enevoldsen: The inspiration for lyrics on this album varies a little bit, but mainly I would say that the inspiration is love. Love in one way or another. There are only a few songs on here that don't have that theme. It's just something that we all can relate to and that makes it a somewhat popular topic I guess (laughs).
Hardrock Haven: Which songs on the album are your favorites and why?
Torben Enevoldsen: It's very hard to say, but if I have to choose, I would probably say that my favorite songs right now would be "It's Over," "Angelina" and maybe "How Many Nights." I think the reason why these particular songs are my favorites, are simply because I just really like the way they turned out.
Hardrock Haven: Cold was produced, mixed and mastered in your home studio. Apart from the obvious comfort, why more and more musicians decide to get involved in production and post-production of their albums?
Torben Enevoldsen: I think it's a combination of many things. Like you mention, the comfort of it obviously, but also the fact that it's a lot cheaper and maybe more importantly, that you get to stay in control of the production the whole way. I have worked with many different producers and engineers over the years, and even though they all may be very talented, you, the writer, are the only one who has the final vision of the production. Sometimes when you work with other producers, you may experience that the final product doesn't exactly meet your expectations, and that is probably why a lot of musicians end up taking over all duties.
Hardrock Haven: With Cold, you're also responsible for the majority of the instrumental parts. Your great prowess with different instruments aside, why did you opt for such a solution instead of forming a "proper" band and divide the duties between the band members?
Torben Enevoldsen: Well, there's a lot of advantages to a proper band, but there's also a lot of disadvantages. With a project like this, it's simply a lot easier, faster and less expensive for me to do most of the work myself. I am very spontaneous when I work, and doing everything myself, enables me to work a lot quicker and more freely. I can work whenever I feel like it and whenever I get inspired. Sometimes however it's great to have other people involved of course, because they can really add to the sound and whatnot, and that is also why other people are involved eventually (laughs).
Hardrock Haven: Talking about the instrumental parts on Cold – the album also introduces a new drummer, Dennis Hansen of Fatal Force. What's caused this change?
Torben Enevoldsen: I used to work very closely with a good friend of mine called Thomas Heintzelmann. A great drummer, but also a very, very busy guy, He has a family and his own company and eventually he decided to focus his energy on that. I understood his decision completely of course and we're still the best of friends. I was now in need of a new drummer and a mutual friend suggested Dennis Hansen. He is also a very busy guy, but he is a full time musician, mainly playing in cover bands. He loved the opportunity to do some session work and he and I have worked together ever since.
Hardrock Haven: You've also sang some backgrounds on the new album. Did you ever think of releasing an album on which you'd perform all the lead vocal parts?
Torben Enevoldsen: No, not really. I like to sing, but I mainly use my voice to do cue vocals on my demos. If I were to sing seriously, I would have to start practicing and I simply do not have the time. At least, not at the moment!
Hardrock Haven: As you've mentioned before, last year you also released a solo instrumental album Above And Beyond. When playing instrumental tracks, do you focus on the technical side of things more, or is composition and song structure more important nevertheless?
Torben Enevoldsen: I have always approached instrumental songs in the same way I would a vocal song. I roughly build it the same way and I am very focused on creating a strong melody. Once that is established, I simply build from there.
Hardrock Haven: In recent years we can observe many AOR/melodic rock bands reuniting and/or returning to their roots… as well as many young bands and new projects representing and exploring the genre. What do you think causes it? An '80s nostalgia?
Torben Enevoldsen: It's very hard to say, but genres seem to go in circles and for some reason the melodic style is back. I for one salute that. I love this style and to me, it's where it all began.
Hardrock Haven: What are your current plans? Anything you're up to at the moment?
Torben Enevoldsen: I am currently working on the fourth Section A album. It should be completed in a couple of months. There's also a new Fate album in the works, so there's a lot more new music on the way.
Hardrock Haven: Thank you for the interview! Is there anything you'd like to add in the end?
Torben Enevoldsen: My pleasure, Alex. I hope that everyone who reads this interview will stop by my web site and Facebook pages for further updates, as there's always a lot going on!
Visit the band online:
www.torbenenevoldsen.com
www.facebook.com/tenevoldsen
www.facebook.com/acaciaavenuetheband