LIVE! | Seether with Black Stone Cherry
by Jonna Ambur
– Senior Photojournalist —
May 11th, 2014 at Webster Theater in Hartford, CT. —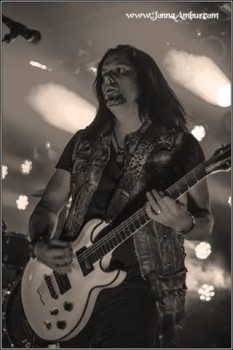 Touring in support of their newest album, Isolate and Medicate (being released in July 2014), Seether hit the stage with cacophony of background lights and florescent hues. The smell of incense filled through room and the black light was turned up. The glow of the guys on stage was met with their huge sound and screams of the crowd. The near hour and a half set was filled with fan favorites like "Gasoline", "Broken", "Country Song", "Fake It" and "Remedy." "Words as Weapons," their first release off their upcoming album shows that after 12 years, Seether continues to make music that people can sing along with and moreso relate to.
Seether is:
Shaun Morgan – vocals, guitar
Dale Stewart – bass
John Humphrey – drums
Bryan Wickerman – guitar (touring)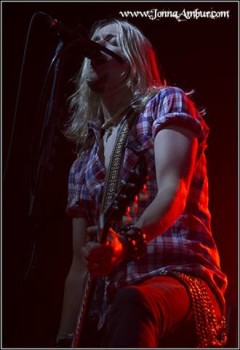 Kentucky boys, Black Stone Cherry stormed on to the stage and their energy didn't stop. Their music has an infectious groove quality that nearly everyone can appreciate. The crowd was packed in to be sure to catch a minute of their set. Their fourth album, Magic Mountain, just hit store shelves and if the popularity of the first single, "Me and MaryJane" is any sign of the of the success it will see; these guys will be unstoppable. In addition to performing their newest hit, they shared favorites like "Blind Man," "White Trash Millionaire" and "Blame it on the Boom Boom."
Black Stone Cherry is:
Chris Robertson – lead vocals, lead guitar
Ben Wells – rhythm guitar
Jon Lawhon- bass
John Fred Young – drums, percussion, piano
Between the grunge sounds of Seether and the groove rock of Black Stone Cherry, this is a tour that you definitely want to catch if they're passing through your town.
LIVE! | Seether with Black Stone Cherry Concert Photo Gallery