Perfect Beings | Perfect Beings
by Alexandra Mrozowska
– Columnist —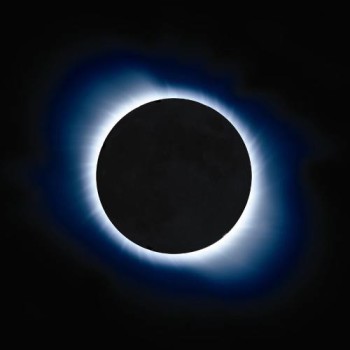 Although not easy to digest for everyone, progressive rock is a form of music that requires both technical skill and artistic sensitivity – and yet, because of complexity, elaborate form and distinctively cerebral nature of the genre, it's often thought of as "pompous" and accused of being "style over substance." Can a band maintain their progressive sound, but at the same time offer something that is not overloaded with the excessive amount of musical embellishments? Can prog rock be kept relatively simple? Perfect Beings, L.A.-based prog rock act put together by the experienced and renowned musicians, prove it's possible to cross the borders between progressive-infused, rich instrumental passages and easy-listening melodies. They do so with their newly released self-titled album, which sees the light of day via My Sonic Temple label.
The album starts with the Beatle-esque, slightly psychedelic melody of "The Canyon Hill." The next track, "Helicopter," blends progressive influences and Pink Floyd overtones with a well-crafted melody – if prog rock was ever to go radio-friendly, that could be the possible result of such a fusion. "Bees And Wasps" and ballad-ish "Walkabout" enchant a listener with instrumental wizardry and the complexity of the composition, making the band's progressive inclinations even more clear.
"Removal Of The Identity Chip" is a synthesizer-laden, slow-ish track with a breathtaking instrumental coda, followed by somber, bass-driven "Program Kid." The album ends with a couple of charming, slow pieces, among them "Fictions" enriched with a wailing guitar sound and, as for a grand finale, a nostalgic ballad "One Of Your Kind."
Perfect Beings' debut album unveils the progressive nature of their music and there's no doubt about the likes of Pink Floyd or Yes being their major influences, making this self-titled record a must-have in every prog rock aficionado's album collection. And yet, the unique feature of their works is that their soft spot for charming melodies makes their sound more accessible and enjoyable for these who are likely to accuse prog rock of being the 'style over substance' kind of thing mentioned above. Perfect Beings crosses the line drawn between the mercilessly complex progressive arrangements and melodic radio-friendly tunes, taking a place right there in the middle. This, plus the musicians' undeniable musical refinement and skill, make their first album a very interesting release altogether. Recommended.
Genre: Prog Rock, Rock
Band:
Ryan Hurtgen, vocals, piano (Rene Breton)
Johannes Luley, guitars (Moth Vellum)
Chris Tristam, bass (Marjorie Fair, Slash)
Jesse Nason, keyboards (Deccatree, am)
Dicki Flizar, drums (Bruce Dickinson, Skin)
Track List:
1. The Canyon Hill
2. Helicopter
3. Bees and Wasps
4. Walkabout
5. Removal Of The Identity Chip
6. Program Kid
7. Remnants Of Shields
8. Fictions
9. Primary Colors
10. One Of Your Kind
Label: My Sonic Temple
Website:
http://www.perfectbeingsband.com/
https://www.facebook.com/perfectbeingsband
Hardrock Haven rating: 7/10