by Chris A.
– Senior Photojournalist —
May 15th, 2014 at LC Pavilion in Columbus, OH. —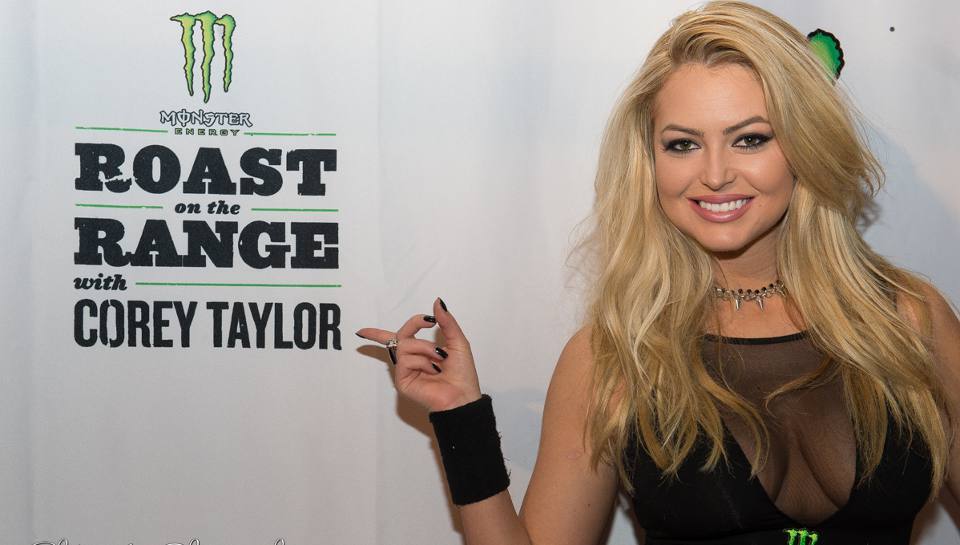 The 3rd event in Revolver and Guitar World's Rock and Roll Roast Comedy Series came to Columbus, OH on Thursday, May 15. It was a merging of metal and Hollywood and the first time that one of the roasts has been held in the Midwest. Dubbed the "Roast on the Range", the event was seen as the unofficial kick-off of the Rock on the Range weekend. The LC Pavilion was transformed from rock venue into a slick looking nightclub as Rock musicians and comedians all gathered to toss jabs at one of rock and metal's most notable frontmen: Corey Taylor of Slipknot and Stone Sour.
Taylor was in a great mood for the event, joking that perhaps he should have reconsidered participation. From the red carpet arrivals until the end of the evening, brutal comedy and lots of laughter was the recipe for the evening.
A distinguished panel of rock star and comedian roasters included Jim Florentine and Don Jamieson (That Metal Show), Craig Gass, Finesse Mitchell, Brian Posehn, Jamey Jasta (Hatebreed), Pearl Aday, M. Shawn "Clown" Crahan (Slipknot), and Scott Ian (Anthrax). The evening's Roastmaster was none other than iconic ex-Skid Row frontman Sebastian Bach.
Hardrock Haven's own Chris A. was on hand to capture the red carpet arrivals for the event. Check out the gallery below:
LIVE! | Roast on the Range 2014 Concert Photo Gallery
Visit the official website online: www.RockOnTheRange.com