GIVEAWAY! | Sebastian Bach's new album, GIVE 'EM HELL
Include your name and mailing address!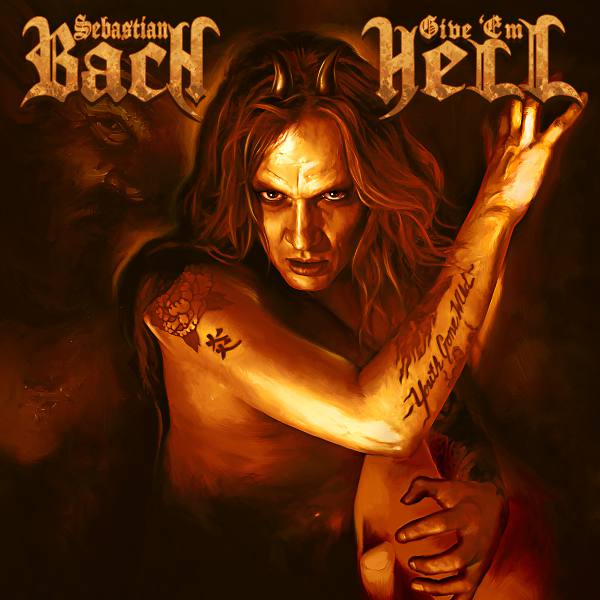 Sebastian Bach, Hired Gun Media and Hardrock Haven are giving away five copies of Bach's latest CD GIVE 'EM HELL …
Iconic rock vocalist Sebastian Bach's new album, GIVE 'EM HELL (Frontiers Records) is in stores now. The new offering has received rave reviews from the media and fans alike, with Screamer Magazine declaring, "Bach's signature voice is unmistakable and as always almost indescribable, hard to compare with anything else. His vocals are gritty, powerful…" while Loudwire avowed, "Bach sounds better than ever…"
Produced, mixed and recorded by Bob Marlette (Black Sabbath, Shinedown, Alice Cooper) and mastered by Tom Baker (Nine Inch Nails, Rob Zombie, Seether), GIVE 'EM HELL features writing and playing by very special friends and guest stars: Duff McKagan (Velvet Revolver, Guns N' Roses), John 5 (Marilyn Manson, Rob Zombie) and Steve Stevens (Billy Idol). Click here to check out the video for "All My Friends Are Dead" on USAToday.com. The hard-rocking performance video features longtime Bach friend and fellow rock icon, Duff McKagan.
Sebastian Bach has sold in excess of 20 million records worldwide as lead singer with his former band, Skid Row and as a solo artist. Far from just being a multi-platinum recording artist, the singer/songwriter/actor/entertainer has expanded his career over the past decade to include episodic television with a 5-season recurring role on the CW's hit series "Gilmore Girls", starring roles on Broadway ("Jekyll & Hyde", "The Rocky Horror Picture Show") and national touring companies ("Jesus Christ Superstar"), and has appeared regularly on MTV and VH1.
Contest ends July 15th, 2014!!!