Linkin Park | The Hunting Party
by Matt Karpe
– Senior Columnist —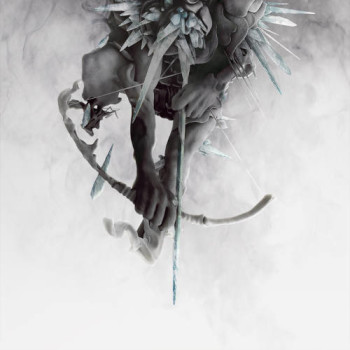 Over the years, Linkin Park have always had the ability to amaze and stun.
After setting the bar to incredibly high with a debut album of record breaking proportions, the Californian sextet have spent the last decade venturing into musical territories that raised more questions than answers; leaving listeners scratching their heads and asking, "Is this the same band who made that awesome Hybrid Theory record?"
Thankfully, on album number six, the real Linkin Park have returned with a record SO loud, SO heavy, SO energetic … now this is what we wanted to hear.
The Hunting Party is, in all aspects, a roaring success and for the first time on a studio release, guest musicians have been called upon to add some extra flare to an album that will undoubtedly make many best of 2014 lists.
Helmet's Page Hamilton helps to make "All For Nothing" the standout song; a brilliant anthem that would have fit perfectly on the Hybrid Theory album had it been written all those years ago. Mike Shinoda is on top form with his rapping sounding fresh and revitalised. The catchy chorus is sung by Hamilton in commanding fashion over some thumping guitar riffs and drum beats and there is also a nice use of gang vocals.
Hip-Hop star Rakim raps his way through "Guilty All the Same" which musically, is one of the heaviest tracks on show. The raw guitar tones shred away and the drumming is huge.
Daron Malakian of System Of A Down fame is an overriding success on "Rebellion" as his trademark hypnotizing guitar rhythms are both catchy and addictive, as Chester Bennington screams his way through in classic form.
The only minor let down is the underutilised Tom Morello on "Drawbar." His efforts are virtually unrecognizable as the soft and soothing instrumental track is decent, but it could have been much better after working hard to bring in the dynamic musician in the first place.
The Hunting Party keeps the 'soothing' moments to a minimum though, as let's not forget- this is a heavy record. "Keys To the Kingdom" is a barnstorming opener, "War" is a sensational nod in the hardcore punk direction and "Wastelands" and "Final Masquerade" are once again classic Linkin Park tracks of the early years.
"Until It's Gone" is a ballad of sorts with some electronica brought in to show that the A Thousand Suns era hasn't been completely left behind. "Mark The Graves" and "A Line In the Sand" shows the continuing maturity of the group, both as individuals and as a musical family. Five and six minutes long respectively, the tracks are filled with heavy guitar work and pulsating drumming. There were reports that sticksman Rob Bourdon actually put his back out when recording the album, and you get the overwhelming sense that Linkin Park have given absolutely everything to make this album a success.
The Hunting Party is Linkin Park's best work for years. Hybrid Theory was released in the year 2000 and now, fourteen years on, they have finally made a record that is in the same league as their debut.
Welcome back to the real LP.
Genre: Alternative Metal, Rock
Track Listing:
1. Keys To the Kingdom
2. All For Nothing (feat. Page Hamilton)
3. Guilty All the Same (feat. Rakim)
4. The Summoning (Interlude)
5. War
6. Wastelands
7. Until It's Gone
8. Rebellion (feat. Daron Malakian)
9. Mark The Graves
10. Drawbar (feat. Tom Morello)
11. Final Masquerade
12. A Line In the Sand
Record Label: Machine Shop, Warner Bros
Website: www.linkinpark.com
Hardrock Haven Rating: 9.5/10