by Deb Rao
– Senior Columnist —
June 6th, 2014 at Vamp'd in Las Vegas, NV. —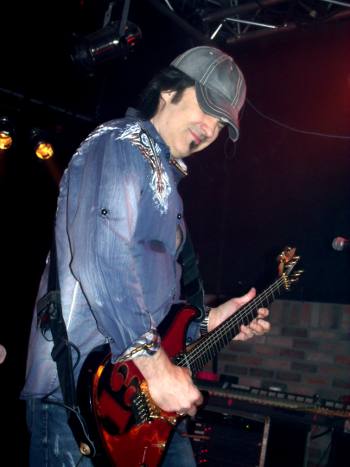 As temperatures soared to 100 degrees, Firehouse turned up the heat at Las Vegas hottest concert club Vamp'd on June 6. During the early '90s Firehouse ruled the charts with their melodic catchy tunes. Singer C.J. Snare has an amazing voice that is still going strong today.
The band hit the stage early at 9:30 p.m., for a strong 75 minute set. Firehouse opened the show with "Shake And Tumble." During the years I have seen the band many times opening for Dokken in stadiums around the country. But tonight it was great to see them in an up close and personal setting. Firehouse features C.J. Snare on vocals, Michael Foster on drums, Allen Mckenzie on bass, and Bill Leverty on guitar.
Although Firehouse can rock with the best of them it didn't take long for the band to strike up a beautiful ballad when C.J. took to the keyboards for "When I Look Into Your Eyes." The beautiful timber in his voice is still there.
Next up kicking into high gear with "Door To Door," and "Don't Walk Away." Guitarist Bill Leverty cranked up the great guitar licks. I have to add Michael Foster was a monster on drums holding down the signature rhythm sound.
Highlight of the evening had to be hearing "Love Of A Lifetime." This song still sounds so good today. C.J. commented, "That a lot of people think Firehouse is an '80s band. But their first album came out in 1990." In 2014 Firehouse is still going strong. But C.J. also has a hot new band Rubicon Cross that is hitting the charts with their new album.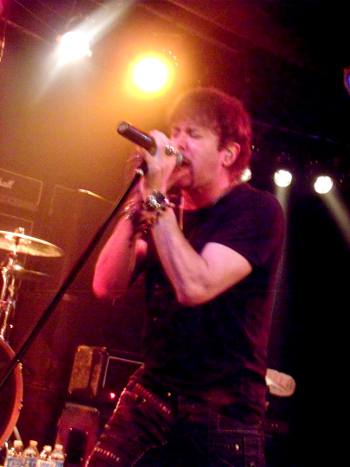 The sound is a bit of a departure from Firehouse and more alternative. They sounds really modern and cool. Check them out at Rubicon Cross Band. Hardrock Haven also has an exclusive interview with the band.
Set List:
Shake And Tumble
All She Wrote
You're Too Bad
When I Look Into Your Eyes
Door To Door
Hold Your Fire
Don't Walk Away
Overnight Sensation
Reach For The Sky
Love Of A Lifetime
Don't Treat Me Bad
Be sure to check out Firehouse on tour this summer. Visit the band on Facebook.