by Stephen Fourie
– Photojournalist —
June 9th, 2014 at Scala in London, U.K. —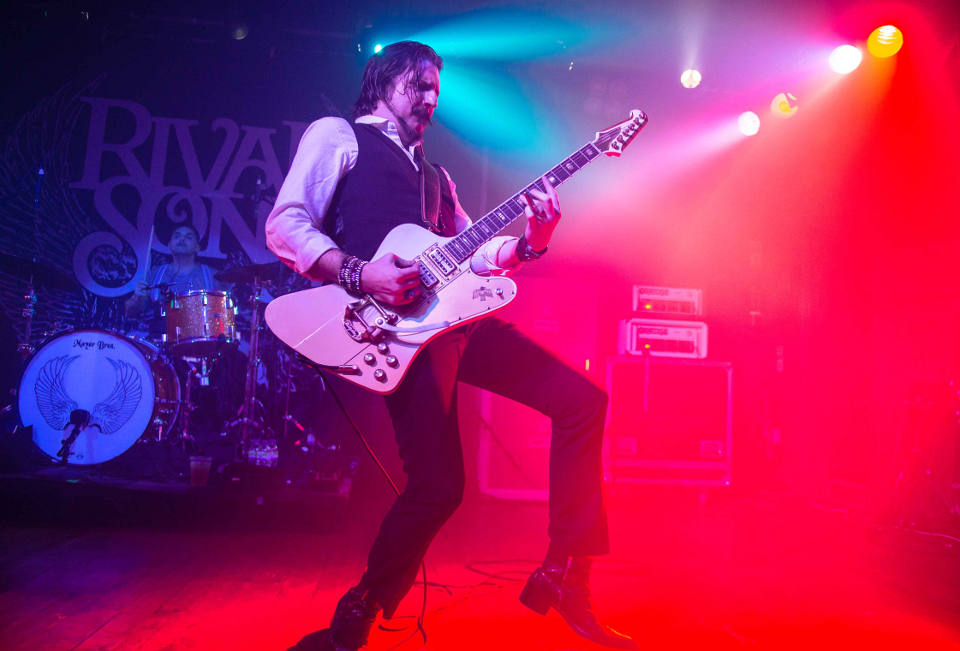 "Simply the best rock group on the planet at the moment," "the coolest rock band around" and "these guys are awesome" – just a few of the praises I heard after the Rival Sons nearly blew the roof off Scala on Monday night.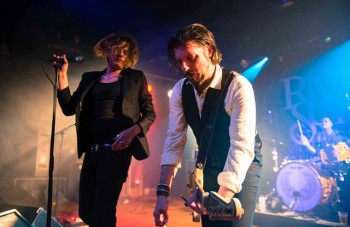 Here in the U.K. to promote their latest offering Great Western Valkyrie the follow-up to the critically acclaimed Head Down album of 2012, the Rivals played a blinding 16-song set in a sweat drenched Scala.
Right from the opening chords of "Electric Man" the crowd got into the groove and the mood lifted a few bars. No doubt new man Dave Beste (bass) has fit right in and is adding to the huge sound of the band. With a big grin on his face, he and Michael Miley (drummer) laid a solid foundation in the rhythm section, enough for appreciative fans to start rocking to the music.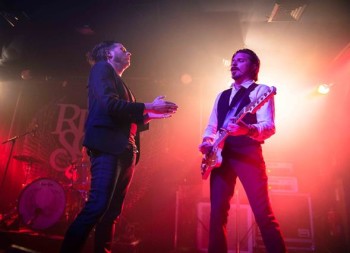 Jay Buchan's (vocals) singing and songwriting have added that all important edge to the band's song repertoire. On the harder and grittier songs he belts out the lyrics like we haven't heard in a very long time. The delivery is loud, in-your-face and full of soul. However, he can certainly croon with the best of them.
By the time the band got to "Open My Eyes" the venue had changed to what can only described as a sauna, but the fans were not going to let the band get off the hook easily and were clapping and howling for more. What followed was an epic four song encore including the blues rock stomper "Pressure and Time." During the encore Scott Holiday (guitar) continued to show he is pure class. The playing is inspirational, with clever hooks, but never overpowering, doesn't stray far from his blues roots and the tone is to die for. It's the sort of stuff that wants you to go out and buy a Gibson Firebird with a fuzz box …
Another brilliant performance by a highly original rock band. Go out and buy yourselves a ticket if you haven't already done so, because there is no one to Rival the Sons!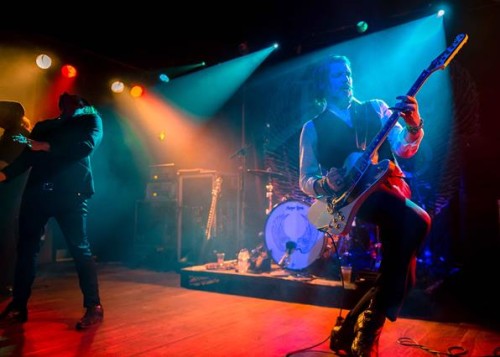 Set list:
Electric Man
Good Luck
Secret
Play the Fool
Good Things
Torture
Nobody's fault but mine
Gypsy Heart
Rich and the Poor
Open my Eyes
Encore –
Manifest Destiny, Part 1
Pressure and Time
Drum solo
Keep on Swinging
Face of Light