Spanish Melodic Rockers SOUND OF ETERNITY to Release Debut on MELODIC ROCK RECORDS
MelodicRock Records is excited to announce the signing of new Spanish melodic hard rock band Sound Of Eternity. Their debut album Visions & Dreams will be released June 23.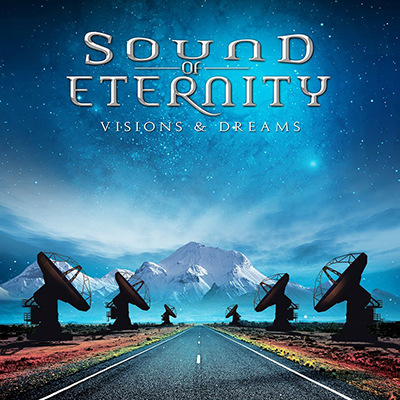 Sound of Eternity is a female fronted melodic rock band formed in San Pedro Sula, Honduras in 2013 by Jean Funes (Guitars) and Beatriz Aranda, the lead vocals from Cordoba, Spain. Its background comes from the band "Codigo Eterno", which makes melodic rock in Spanish since 2004, and was formed by guitarist Jean Funes. The debut album "Visions & Dreams" is filled with passionate songs inspired by melodic rock acts like Def leppard, White Heart and Petra, also modern rock bands like Skillet, Anberlin and Fireflight.
It was mixed and mastered by Erik Martensson (W.E.T., Eclipse, Jimi Jamison), who plays bass and keyboards on the album. Also with Andreas Passmark (Narnia, Rob Rock, Work of Art) on bass, as a guest studio musician. The cover artwork is made by Carl Andre Beckston (Monowasp) and booklet design by Nello Dell'Omo from Art For Music.
Sound Of Eternity is:
Beatriz Aranda – Vocals and BGV, acoustic Guitars Jean Funes – Electric Guitars
Rui Prado – Drums
Guest Studio Musicians:
Erik Martensson – Bass, Keyboards, Background Vocals Andreas Passmark – Bass.
WebLinks: www.melodicrock.com / www.melodicrockdirect.com / www.facebook.com/soundofeternity