TANGO DOWN Announce New Album "Charming Devil" Due August 5
Tango Down helped blow the doors off last years MRF3 Festival performing songs from their Kivel Recirds release Identity Crisis. The band knocked it up a notch with their strongest album and material to date,  which was welcomed with like minded reviews and praise last year.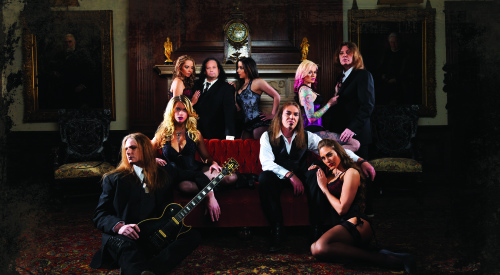 So with the bar set so high and being raised with each release, what can one do ? How can you expect to reach the next level? Scott Miller had this to say: "Well we raised the bar with each release.  When it was time to do Identity Crisis , we pulled out the pole vault and went right over the bar. With our new album, the bar has been set even higher. So this time we strapped on our jet packs and are heading even higher this time! If you enjoyed what we've done so far, than you are going to LOVE what we got coming next!"
Of course both band and label have always prided themselves with their visual aspect, being just as important as the band's music and production. Again with the assistance of renowned photographer Kent Miller Studios, the band put on their best for the photo shoot and cover. Once again, raising the bar. So here is a peak at the band's latest album artwork offering. Which was designed by the wonderful and talented Brooke J. McKaig/Vamp Visuals!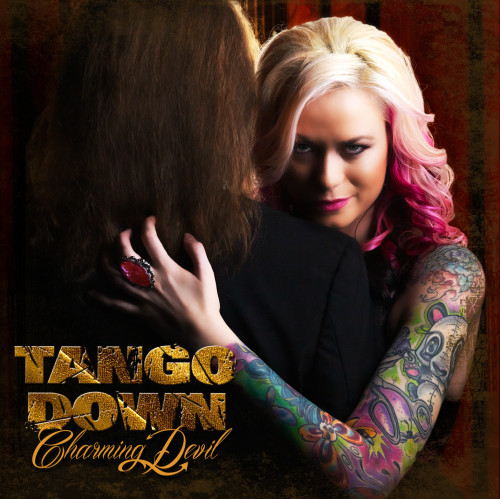 CHARMING DEVIL is due August 5th, just in time to get people pumped for their MRF4 appearance. Expect to hear some new musical offerings in the bands set, just for YOU!
Track Listing:
1. Bad Reputation
2. Charming Devil
3. Tunnel Vision
4. Too Many Roads
5. Change My World
6. Heavens Falling
7. New Addiction
8. Tomorrow Never Comes
9. Im Done Loving You
10. Nothing But Rain
Pre order NOW at www.kivelrecords.com