DESERT AGE Documentary on origins of the Desert/Stoner Rock Scene Needs Your Support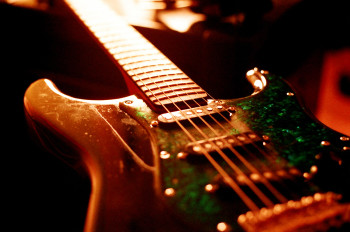 DESERT AGE is a feature length documentary about the history and legacy of a very specific music genre that originated in the deserts of California in the late 1970s. In the film we explore the people, places and stories that have continued to shape the genre to this day.
WHAT IS DESERT / STONER ROCK?
A good question and one this documentary seeks to answer. Since filming began in January 2014, we have accumulated hours of footage ranging from in depth-interviews, unseen personal photos and hand-drawn flyers, to live performances and previously unreleased music in an effort to properly archive, document and answer this question.
CAN YOU GIVE ME AN EXAMPLE OF SOME DESERT ROCK BANDS?
Queens of the Stone Age, Kyuss, Fatso Jetson, Unsound and Throwrag are a few among countless bands that this film will attempt to feature. We even found bands you've probably never heard about until now. This film is about where and how these bands formed.
ONLY HALF OF THE STORY:
The video you see above was made using footage shot over a seven month period starting in January 2014. We never expected to uncover such an amazing wealth of information which is why we're looking for your help to finish telling the rest of this amazing story.
OUR MISSION:
Our fundamental mission as documentary filmmakers is to accurately record, consolidate and archive events and interviews that have a lasting impact on our cultural music history. Some of the interviews you will see and performances you will hear have never been documented before until now. But this can only be fully achieved by means of an in-depth process of patience and collaborative support from people like you. So, fans, family and friends, we're now asking for your pledge to help finish this film!
WHAT WE NEED!
We're hoping to raise $10,000 dollars to help us complete the rest of the film. Any pledge no matter how big or small helps us get one step closer to bringing this film to you.
Official Website:
http://desertagefilm.com
Crowd-Funding Campaign:
https://www.indiegogo.com/projects/desert-age