Hardrock Haven's Top 10 Hard Rock & Metal Albums of the 1990s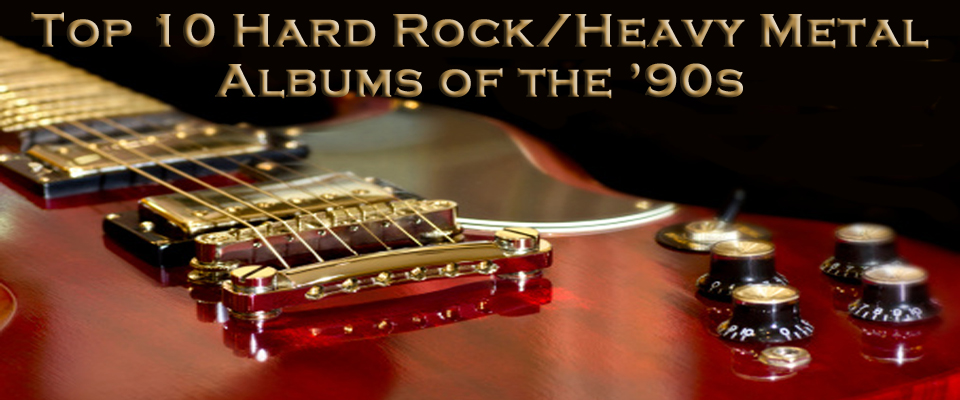 After reminiscing about the top Hard Rock and Metal albums from the '80s, the Hardrock Haven staff decided we shouldn't stop there. We now turn our attention to the '90s. Again, taking aim at the top Hard Rock and Metal albums of that decade.
With the deafening roar of Grunge's arrival, the genre pushed Hard Rock and Metal, particularly Hair Metal, from the radio airwaves. Grunge, a sub-genre of Hard Rock, created an enormous following of fans, but it didn't derail those from their continued allegiance to "Metal."
Those genre(s) didn't die. In fact, with the ongoing evolution of the music, many sub-genres were created and branched off of the Hard Rock and Metal categories. While no longer in the mainstream limelight, the Hard Rock and Metal genres went underground in the United States and birthed new bands across Europe.
The Metal heavy weights remained relevant, and the newcomers kept the music and spirit of the culture alive for the legions of fans worldwide. So, let's go back in time and honor the best Hard Rock and Heavy Metal genre(s) albums of the '90s.
Anabel's Top 10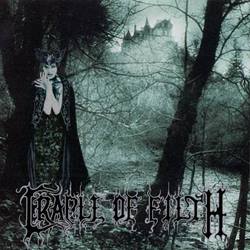 01. Cradle of Filth – Dusk…And Her Embrace
02. HIM – Razorblade Romance
03. Alice Cooper – The Last Temptation
04. Marilyn Manson – Antichrist Superstar
05. Behemoth – Grom
06. Black Sabbath – Dehumanizer
07. Slayer – Divine Intervention
08. Ozzy Osbourne – No More Tears
09. My Dying Bride – Turn Loose the Swans
10. Pantera – Cowboys From Hell
Alexanda's Top 10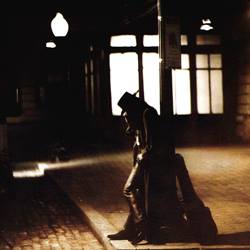 01. Richie Sambora – Stranger In This Town
02. Bon Jovi – These Days
03. Kane Roberts – Saints And Sinners
04. Bon Jovi – Keep The Faith
05. Bangalore Choir – On Target
06. Mark Free – Long Way From Love
07. Alice Cooper – Hey Stoopid
08. Tyketto – Don't Come Easy
09. Richie Sambora – Undiscovered Soul
10. KISS – Revenge
Alissa's Top 10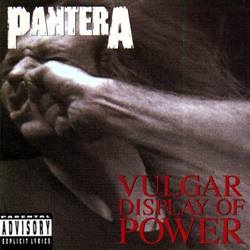 01. Pantera – Vulgar Display of Power
02. Nirvana – Nevermind
03. Sepultura – Chaos AD
04. Ministry – Filth Pig
05. Rage Against the Machine – Rage Against the Machine
06. Marilyn Manson – Antichrist Superstar
07. Black Crowes – The Southern Harmony and Musical Companion
08. Joe Satriani – Crystal Planet
09. Mr. Big – Lean Into It
10. The Verve – Urban Hymns
Chris B's Top 10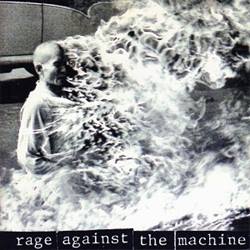 01. Rage Against the Machine – Rage Against the Machine
02. Metallica – Metallica (a.k.a. The Black Album)
03. Alice in Chains – Dirt
04. Pantera – Vulgar Display Of Power
05. Tool – Aenima
06. Megadeth – Youthanesa
07. White Zombie – Astro Creep
08. Ozzy Osbourne – No More Tears
09. Queensryche – Empire
10. Nirvana – Never Mind
Christophe's Top 10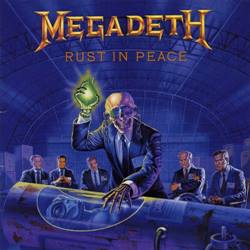 01. Megadeth – Rust In Peace
02. Pantera – Vulgar Display Of Power
03. Sepultura – Chaos A.D.
04. Machine Head – Burn My Eyes
05. Soundgarden – Superunknown
06. Smashing Pumpkins – Siamese Dream
07. Alice In Chains – AIC
08. Pearl Jam – Ten
09. Ugly Kid Joe – America's Least Wanted
10. Faith No More – Angel Dust
Deb's Top 10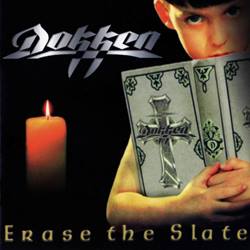 01. Dokken – Erase The Slate
02. Guns N' Roses – Use Your Illusion I & II
03. Sponge – Wax Ecstatic
04. Pearl Jam – Ten
05. Nirvana – In Utero
06. Alice In Chains – Dirt
07. Puddle Of Mudd – Abrasive
08. Dokken – Dysfunctional
09. Korn – Follow The Leader
10. Soundgarden – Superunknown
Derric's Top 10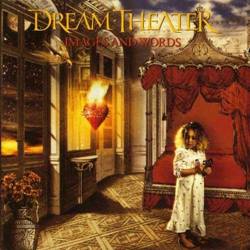 01. Dream Theater – Images and Words
02. Pretty Maids – Lethal Heroes
03. Hurricane – Slave to the Thrill
04. Skid Row – Slave to the Grind
05. Faith No More – Angel Dust
06. Lillian Axe – Psychoschizophrenia
07. Green Day – Dookie
08. Pearl Jam – Ten
09. Nirvana – Nevermind
10. Love Hate – Blackout in the Red Room
Elsie's Top 10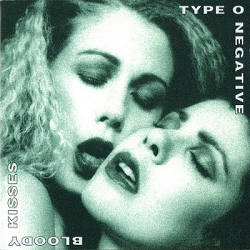 01. Type O Negative – Bloody Kisses
02. Nirvana – MTV Unplugged in New York
03. Soundgarden – Superunknown
04. Alice In Chains – Dirt
05. Pearl Jam – Ten
06. Rage Against The Machine – Rage Against The Machine
07. Guns N Roses – Use Your Illusion I & II
08. Faith No More – Angel Dust
09. Bon Jovi – Keep The Faith
10. Megadeth – Countdown to Extinction
Joe's Top 10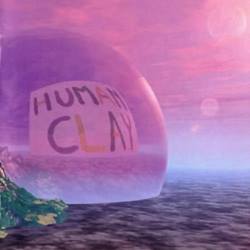 01. Human Clay – Human Clay
02. Judas Priest- Painkiller
03. Bonfire – Feels Like Comin' Home
04. Lynch Mob – Wicked Sensation
05. Accept – Predator
06. Jim Matheos – Away With Words
07. Pretty Maids – Spooked
08. Fates Warning – Parallels
09. Alice In Chains – Dirt
10. Metallica – Metallica (a.k.a. The Black Album)
John's Top 10
01. Savatage – Wake of Magellan
02. Savatage – Handful of Rain
03. Lynch Mob – Wicked Sensation
04. Badlands – Voodoo Highway
05. Killer Dwarfs – Dirty Weapons
06. Queensryche – Empire
07. The James Byrd Group – The Apocalypse Chime
08. Doctor Butcher – Doctor Butcher
09. Megadeth – Countdown to Extinction
10. Westworld – Westworld
Jonna's Top 10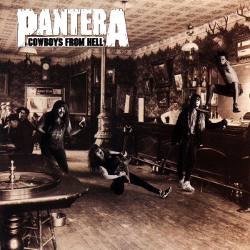 01. Pantera – Cowboys From Hell
02. Pantera – Vulgar Display of Power
03. Sepultura – Chaos A.D.
04. Tool – Aenima
05. Black Crowes – Southern Harmony & Musical Companion
06. Nine Inch Nails – Downward Spiral
07. Magnolia – Screamin' Cheetah Wheelies
08. Alice In Chains – Dirt
09. Rage Against The Machine – Rage Against The Machine
10. Metallica – Metallica (a.k.a. The Black Album)

Justin D.'s Top 10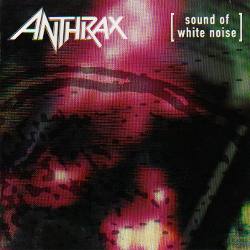 01. Anthrax – Sound of White Noise
02. Megadeth – Rust in Peace
03. Slayer – Seasons in the Abyss
04. At the Gates – Slaughter of the Soul
05. In Flames – The Jester Race
06. Death – Human
07. Bruce Dickinson – The Chemical Wedding
08. Kreator – Coma of Souls
09. Sepultura – Arise
10. Carcass – Heartwork
Justin G.'s Top 10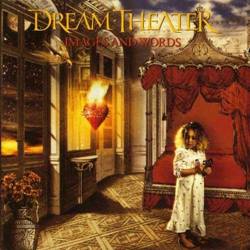 01. Dream Theater – Images and Words
02. DC Cooper – DC Cooper
03. Savatage – The Wake of Magellan
04. Mother Love Bone – Mother Love Bone
05. Blind Guardian – Imaginations From the Other Side
06. Opeth – Still Life
07. In Flames – Whoracle
08. Paradise Lost – Draconian Times
09. Nelson – After the Rain
10. Pink Cream 69 – Electrified
Kathy's Top 10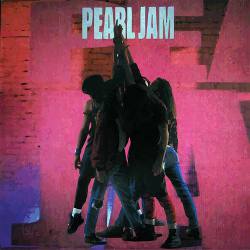 01. Pearl Jam – Ten
02. Pearl Jam – Vs.
03. Nirvana – Nevermind
04. Soundgarden – Superunknown
05. Temple of the Dog – Temple of The Dog
06. Guns N' Roses – Use Your Illusion I & II
07. Tesla – Bust A Nut
08. Soul Asylum – Grave Dancers Union
09. Soul Asylum – Let Your Dim Light Shine
10. Collective Soul – Hints Allegations and Things Left Unsaid
Marija's Top 10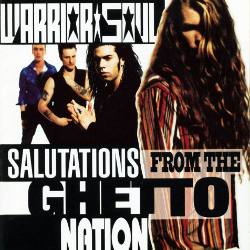 01. Warrior Soul – Salutations From the Ghetto Nation
02. Iron Maiden – No Prayer for the Dying
03. Skid Row – The Best of Skid Row
04. Guns N' Roses – Use Your Illusion I
05. Red Hit Chili Peppers – Californicatin
06. The Smashing Pumpkins – Siamese Dream
07. Soundgarden – A-Sides
08. AC/DC – Thunderstruck
09. Metallica – Metallica (a.k.a. The Black Album)
10. Alice in Chains – MTV Unplugged
Mark's Top 10
01. Skid Row – Slave to the Grind
02. Firehouse – Firehouse
03. The Brave – Battle Cries
04. House of Lords – Demons Down
05. Kane Roberts – Saints & Sinners
06. Warrant – Cherry Pie
07. Bride – Snakes in the Playground
08. Petra – Beyond Belief
09. Stryper – Against the Law
10. Metallica – Metallica (a.k.a. The Black Album)
Matt's Top 10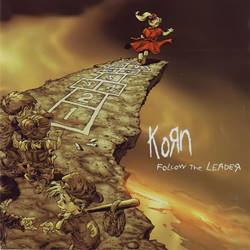 01. KoЯn – Follow The Leader
02. Nirvana – Nevermind
03. Pearl Jam – Ten
04. Marilyn Manson – Mechanical Animals
05. Mötley Crüe – Generation Swine
06. W.A.S.P. – The Crimson Idol
07. Smashing Pumpkins – Mellon Collie and the Infinite Sadness
08. Nine Inch Nails – The Downward Spiral
09. Red Hot Chili Peppers – Californication
10. Rancid – And Out Come the Wolves
Ron & Don's Top 10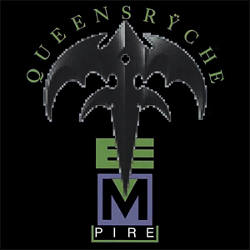 01. Queensryche – Empire
02. Van Halen – For Unlawful Carnal Knowledge
03. Metallica – Metallica (a.k.a. The Black Album)
04. Dream Theater – Falling into Infinity
05. Damn Yankees – Damn Yankees
06. Ratt – Detonator
07. Warrant – Cherry Pie
08. Scorpions – Crazy World
09. Symphony X – The Divine Wings of Tragedy
10. Tyketto – Don't Come Easy
Zane's Top 10 (In no particular order)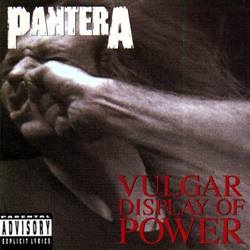 Pantera – Vulgar Display of Power
Slipknot – Slipknot
Rage Against The Machine – Rage Against The Machine
Smashing Pumpkins – Mellon Collie and the Infinite Sadness
Pearl Jam – Ten
Slayer – Season in the Abyss
Nirvana – Nevermind
Metallica – Metallica (a.k.a. The Black Album)
Alice in Chains – Dirt
Tool – Aenima