Johannes Luley & Ryan Hurtgen of Perfect Beings
by Alexandra Mrozowska
– Columnist —
Is progressive rock long gone, or can we talk now about the genre returning to its glory? While it's maybe a bit too early to nod for the latter, we have no other way than to deny the former – especially with bands such as Perfect Beings on board. Hailing from Los Angeles, California, the band has just released their debut self-titled album, a milestone on their way to become one of the most important contemporary prog rock groups. In the light of recent album release, Hardrock Haven caught up with Johaness Luley (guitars) and Ryan Hurtgen (vocals) to get to know Perfect Beings a little bit better.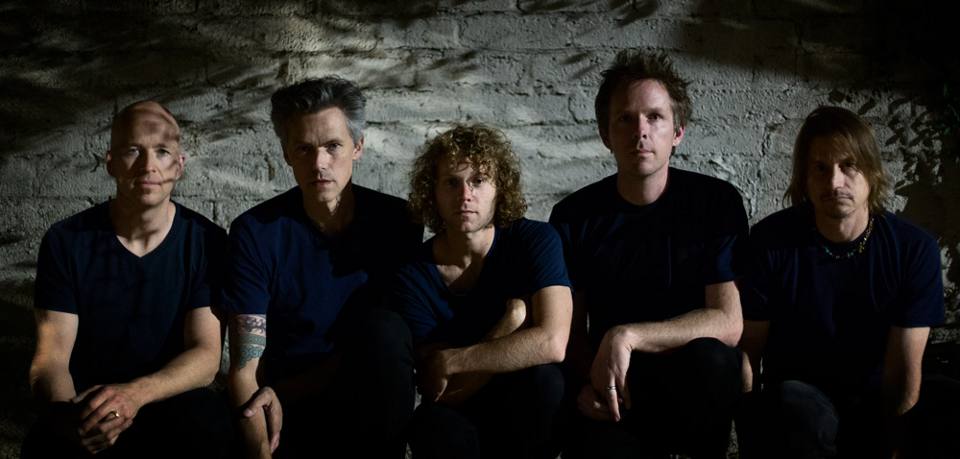 Hardrock Haven: Could you please introduce the current line-up of Perfect Beings?
Johannes Luley: Hi Alexandra, this is Johannes Luley, guitarist in Perfect Beings. Our line-up is comprised of Ryan Hurtgen (vocals), Dicki Fliszar (drums), Chris Tristram (bass), Jesse Nason (keyboards) and myself.
Hardrock Haven: What are the circumstances of the band's formation? What would you say was the breakthrough in Perfect Beings' early history?
Johannes Luley: In 2010 my previous band Moth Vellum had broken up and all my efforts to release a second album had failed. Instead of letting the breakup get me down, I decided to pour all my energy into the recording of my first solo album Tales From Sheepfather's Grove. Because I am not really a lead vocalist, I started looking for singers. Along came Ryan, who I met as a client in my recording studio My Sonic Temple. In the end I did the vocals myself anyway, but Ryan and I decided to start a new band project that would later become Perfect Beings.
An early breakthrough was the completion of our current line-up with the addition of Chris Tristram on bass. He wasn't really looking for a new band at the time, but after seeing his rendition of "Siberian Kathru" we didn't really give him much of a choice and pursued him relentlessly. He once turned down Bon Jovi (before they were called that), so we are particularly honored that he didn't turn us down.
Hardrock Haven: Differently from many bands labeled "prog rock," you manage to avoid the "style over substance" issue and cross the border between progressive and mainstream rock. Is it a matter of influences, or your personal approach to music?
Johannes Luley: You're touching on a very important point there. It is a combination of influences and conscious approach. When I started listening to prog rock in my early teens, I was amazed by the musicianship of these "Supergroups," but what really put me under their spell were to voices, the melodies and the lyrics. Phil Collins, Jon Anderson, Greg Lake in ELP and even in King Crimson brought what you might call a pop-sensibility to the plate that made the weirdest "out there" prog tunes accessible. Of course, today's pop music is so awful that pop really has become a very negative term. Back in the day, we had Elton John, Stevie Wonder and Billy Joel as the main representatives of pop music, all three of them genius songwriters. I want to throw Ricky Lee Jones and Steely Dan in the mix. That level of composition is today only reached by a few rare exceptions such as Rufus Wainwright.
So back to your question, to me music has to be accessible. There needs to be a way in, and that is almost always a voice or a catchy melody. Ryan, our singer, has a very unique style of composing. He reminds me of the impressionists, Ravel, Satie and Debussy. Beautiful haunting melodies, dark but never depressing. He has a real gift. The music of Perfect Beings revolves around his compositions. I usually "progify" them by de-constructing classic song structures and by adding instrumental passages, which is one of my strengths.
Hardrock Haven: How would you label the band genre-wise? Do you think the specific division into genres – these we journalists are eager to ascribe to the bands and artists – are necessary?
Johannes Luley: Necessary perhaps in the press and I applaud you for your self-awareness. Some people like to sort music into categories. I am not saying that Perfect Beings defies all categories, but our influences are so manifold that usually we are labeled "cross-over", which doesn't really say anything. The reality is, we strive to compose and create music at a high level of craftsmanship and hope that many people will enjoy it. That is it in a nutshell. What you want to call it is up to you.
Hardrock Haven: What are Perfect Beings' main influences music-wise and how important are they in relation to your music?
Johannes Luley: As I said earlier, I grew up listening to the supergroups of the mid and late '70s. Trouble was, soon thereafter the big dinosaurs of prog became extinct. A huge wave of disco and punk swept across the globe and all of a sudden, songs weren't 17 minutes long anymore, but 2 or 3 minutes instead. That was a shock to my system. It took me a long time to embrace the '80s. There were good artists of course, but it was hard for me to accept that Yes had to write "Owner of a Lonely Heart" to survive. That's a great song of course, produced by one of my all time favorite producers, Trevor Horn. But it had nothing to do with Yes as I knew them.
After working as a session player, producer and engineer for many years, I came back to my prog roots in 2002, when I met Tom Lynham, the keyboard player in Moth Vellum. He is actually a drummer by trade and we had a very similar taste in music and decided to start a band together.
Chris and I are roughly the same age and he also has a very prog background. Dicki listened to Rush as a kid and Ryan to Floyd, ELO and Alan Parsons growing up. So we all had varying degrees of exposure to prog in our lives.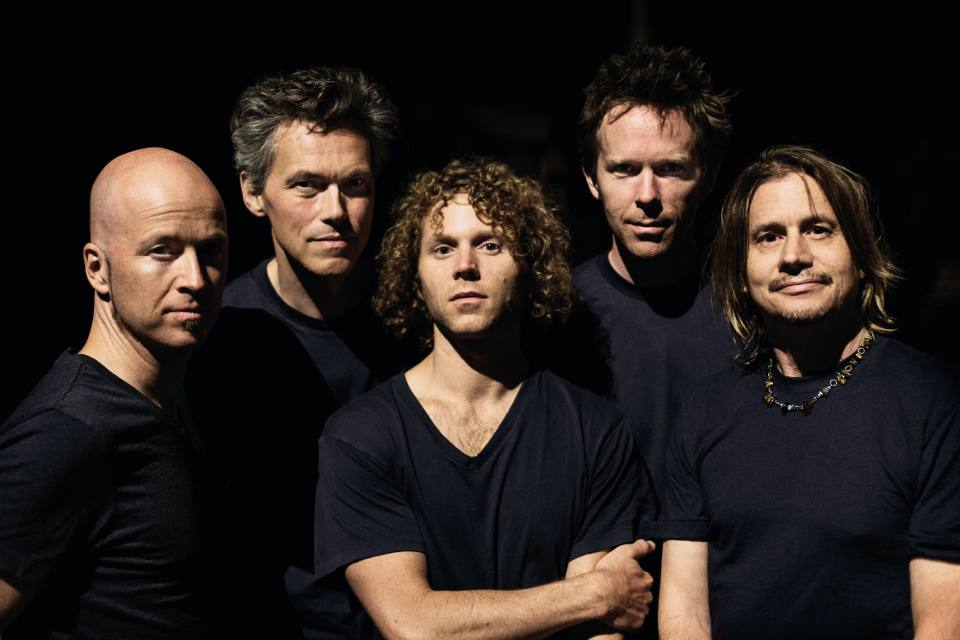 Hardrock Haven: Your self-titled album is due to be released on June the 30th. Can you take us through your personal highlights of it?
Johannes Luley: Oh no – they're all my babies! (laughs) The record might as well be one song. It is composed to be listened to in one continuous session. Does anyone still have that kind of an attention span? If you really press me I would say my favorites are "Bees and Wasps," "Fictions" which is our first single release, and "One of Your Kind."
Hardrock Haven: How did the songwriting process look like? Was the whole band engaged in this process?
Johannes Luley: I touched on this a little bit before. Ryan usually comes to me to record a new song on the piano. If it is still stuck in my head after a few days and I have a good feeling about it, I usually dissect and dismantle it, to put it back together in a different way. Most of the time I add a part or two. Some of the songs were born out of my ideas, such as "Helicopter" and the second half in "Program Kid". Dicki is usually involved in creating interesting drum parts, but he also co-wrote "Remnants of Shields". Jesse adds textures to Ryan's piano parts and Chris creates a bass track. He tends to do that by himself in his own studio. The band comes into play as a whole when we create live versions of these songs. That's how we really make them our own.
Hardrock Haven: What were your inspirations lyric-wise? Are there certain themes your songs are based on?
Ryan Hurtgen: The lyrics of the debut album all follow the story of the novel TJ and TOSC by Suhail Rafidi. But they are my interpretation. For this project I wanted to become Raymond Tosc the story's protagonist. That was the aim. I wound up inheriting other characters in the story as well.
Hardrock Haven: When writing songs, are you inspired more with literature, culture etc. or personal experiences? Is your approach to songwriting more general, or more personal?
Ryan Hurtgen: I'm inspired mainly by personal experience, but I use the personal experience through literature. I try to find myself in all other people, and I enjoy writing as if I were a different people. I like to open myself up to whoever the universe is telling me I am. Sometimes that person is an 80-year old man, sometimes a 9-year old girl, sometimes an angel, sometimes an alien from a different universe. I'm just a channel.
Hardrock Haven: The unique thing about Perfect Beings is that all of you are accomplished musicians, playing in variety of bands and projects from symphonic/progressive Moth Vellum and indie rock René Breton to more mainstream (Slash's or Bruce Dickinson's bands). Do you think this kind of experience exerts any influence over Perfect Beings?
Johannes Luley: Absolutely. We are all the sum of our experiences. I've always loved the fact that everybody in the band has their own unique background. Jesse and I both love Brian Eno, Dicki has a hard rock history, Ryan's Nashville past and Chris closing the prog circle. It really is perfect, pun fully intended.
Hardrock Haven: Do you treat Perfect Beings as a one-time project, or do you plan to continue?
Johannes Luley: There will be many records to come.
Hardrock Haven: What are your plans for the future? Any particular events related to the promotion of the newly released album?
Johannes Luley: Yes, we are releasing our first professional video "Fictions" this week. You will find a link on our Facebook page and our website. It will also be featured in "Classic Rock presents Prog" Magazine.
For August, we are planning an event at "The Last Bookstore" in downtown Los Angeles. It will feature a panel of authors, including the aforementioned Suhail Rafidi and Tyson Cornell, a prog writer, as well as a robot band and sculptor Leif Maginnis. perfect_beings will be performing the album in its entirety.
Hardrock Haven: Undoubtedly, it was the 1970s when prog rock was at the peak of its popularity and these days are long gone now. With rock music becoming simple and banal nowadays, what do you think is the future of progressive rock?
Johannes Luley: We are, of course, along with an armada of equally talented prog artists. Kids are getting into it now. Prog can be sexy and hip. I predict a renaissance of progressive rock, and I don't think it's going to be all metal with an all male audience. There is plenty of room for styles such as ours.
Hardrock Haven: Thank you for the interview! Is there anything you'd like to add in the end?
Johannes Luley: We would like to thank you for your thoughtful questions and your readers for their interest in Perfect Beings. Please follow us on Facebook or Twitter and sign up on our mailing list for news updates.
Visit the band online: http://www.perfectbeingsband.com/