by Anabel Dflux
– Senior Photojournalist —
July 22nd, 2014 at the Whisky a Go Go in West Hollywood, CA. —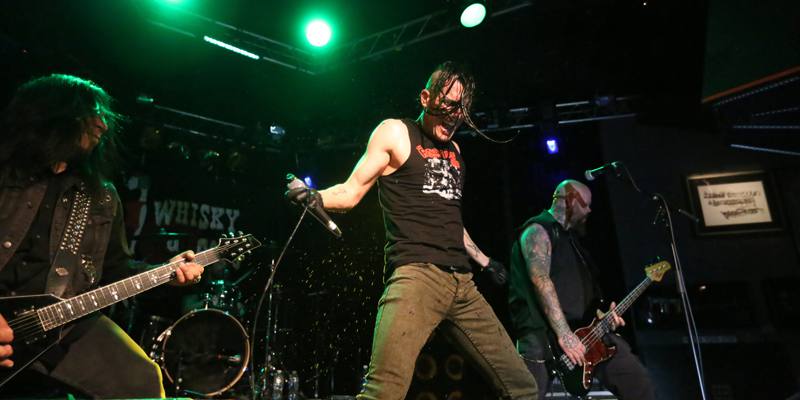 Metal lords Society 1 played an incredible set at the Whisky a Go Go on Tuesday! Celebrating the vocalist's 20 year anniversary at the Whisky, Society 1 put on a one-of-a-kind, spontaneously energetic, and electrifying performance. A night not to have been missed.
A band that has toured the world, Society 1 know how to captivate a crowd. With a slew of props and an energy that has no bounds- this is a band known for their performance. Members Lord Zane, Dirt Von Karloff, Lorden Mitev, and Beau Ashley gave their absolute all that night, with Sin Quirin joining the stage for the final two songs.
LIVE! | Society 1 Concert Photo Gallery
Society 1 recently released a brand new music video, which can be found at http://youtu.be/UKZ6g0xI8tU. Connect with the band at https://www.facebook.com/society1.