WEAPON (UK) Returns with new album 'Rising From the Ashes'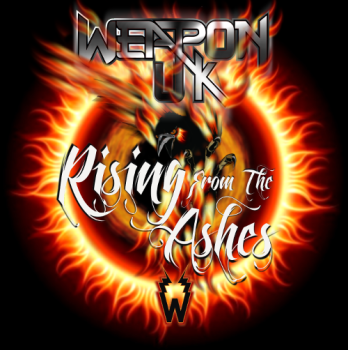 The Making Of | 'Rising From The Ashes'
Where do we start?
Firstly we would like to say thank you for buying 'Rising From The Ashes' and sincerely hope that you enjoy listening to our music. That it has finally been released into the big wide world is nothing short of a miracle.
'Rising From The Ashes' has been a long three years in the making and is our first new material for 33 years!
After a series of false starts we decided the best option was to record in a professional recording studio. We chose Scream Studios in London, working with the fantastic, young engineer, Robbie Coma. Robbie worked fast and was really into it, so this part of the journey was most enjoyable! Danny then suggested that we send the unmixed tracks to the talented producer Andy Reilly, owner of Muse Studios in Atlanta, Georgia. Andy did a fantastic job as I am sure you will agree.
We were working on a tight budget and it took longer to complete than we had expected, so release deals that we had negotiated did not materialize.
Oh well, onwards and upwards I hear you cry!
Around this time we also discovered that the band name Weapon had just been registered, preventing us from using it, so we agreed on the new, slightly altered name Weapon (UK).
We then came back into contact with an old acquaintance from our days of touring with our old friends Motorhead. Things were looking up, he had the contacts to help us secure a major record deal, tours, festivals, sponsorship, and merchandise deals. We were also gaining radio exposure via some band friends including Roger Fauske, Carlos Santos, Rys Miller etc. but it was decided to put this on hold to coincide with the album release.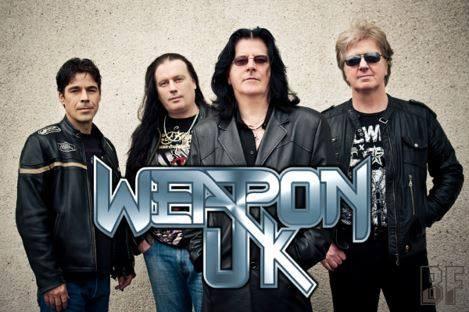 Sadly, due to a serious illness, our old friend had to bow out of the team for the foreseeable future, so we've had no alternative but to go it alone. Finally , here we are in 2014 and as a band we have delivered this album ourselves.
Visit Weapon UK online at: http://www.weapon-uk.com/