Vinny & Carmine Appice: Drum Wars
by Deb Rao
– Senior Columnist —
July 26th, 2014 at Vamp'd in Las Vegas, NV. —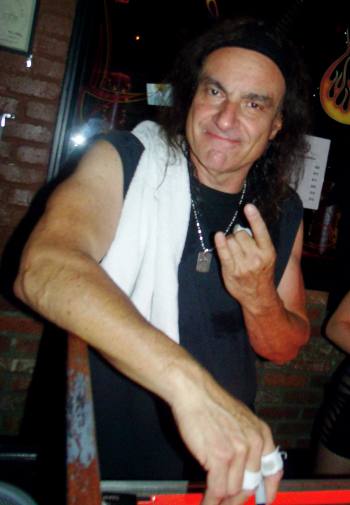 It is not very often that you get to see two legendary drummers perform on the same stage. On July 26 Vamp'd presented an evening of Drum Wars featuring two legendary brothers and drummers Vinny and Carmine Appice. Drums Wars inspired a full throttle battle between two of the best-known drummers worldwide. Vinny and Carmine Appice have rock and roll accolades that speak volumes. Vinny Appice has performed with Black Sabbath, Heaven And Hell, and Ronnie James Dio. His powerhouse drumming has inspired many musicians and platinum records.
Carmine Appice has performed with Ozzy Osbourne, wrote the hit songs "Do YA Think I'm Sexy" and "Young Turks" for Rod Stewart and also performed with Vanilla Fudge, Jeck Beck, and Blue Murder. Carmine has also launched the Rocker Records label. See our exclusive interview right here at Hardrock Haven.
Drums Wars also featured an All-Star line-up including Jimmy Crean on vocals, Jeff Young from Megadeth on guitar, and bassist Ronnie Mancuso from Jake E. Lee. The evening started off with the song "Mob Rules and "Heaven And Hell." The two monstrous drum sets were set right up in front of the stage. Let the battle begin shall we?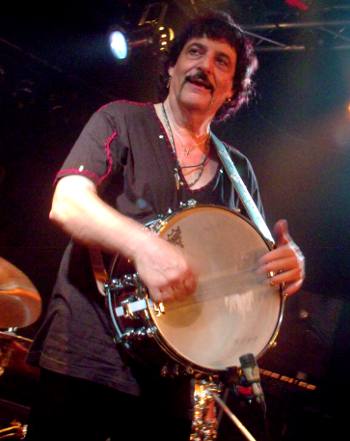 Vinny Appice wasted no time taking control dedicating "Holy Diver" to the late Ronnie James Dio. This was a very special moment. Vinny assaulted the drums and managed to destroy them into the first song. We would expect no less for the established drummer. Next up the song "We Rock."
Carmine joined in after that song with a special jam between the two brothers. Carmine also performed a cool rendition of the Rod Stewart song that he wrote "Do Ya Think I'm Sexy?" From a musicians standpoint Carmines drumming is very technical and right on the money. He had some fancy footwork and handwork spinning the drums as he pounded the skins in full force. I can understand why he is voted one of the best drummers in rock. It was mesmerizing watching him perform.
It was time for Carmine's Ozzy Osbourne set beginning with "Bark At The Moon." Next up "Crazy Train." Taking the reigns on this song was the pyrotechnic guitar playing of Jeff Young taking control on this song. There was also another special guest singer Andy Freeman on the last song "Stand Up And Shout."
As to who won the battle, I would have to say it was a draw. Both drummers rocked Vamp'd. Their expertise in drumming was prevalent. Bother drummers have different styles and both rocked hard. It was a magical night watching two legends that have defined rock perform in such an intimate setting.
Special thanks to Carmine Appice for making this review possible.