by John Kindred
– Publisher —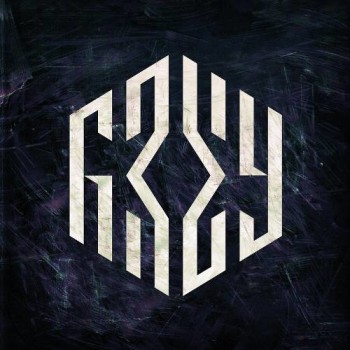 Founded in early 2012, Grey is a five-piece band, comprising members from Macedonia and Croatia.
The band features guitarists Aleksandar Taci and Chris Wolf; bassist Dime; drummer Filip; and vocalist Zoran Misic, who joined the band in 2013. Grey's name was derived from the band's philosophy, "… life is all about balance …," – hence, the color grey, which is the balance between black and white.
The release of Grey's debut self-titled EP is the group's first official studio release. Produced by the French producer Brett Caldas-Lima, the EP features four songs that highlights the group's varied influences, which are culled from Hard Rock, Metal and Alternative Rock. Grey offers music fans heavy melodic anthems, with Misic providing a very powerful vocal performance.
The collective interplay of the instruments and vocals help to build dynamic musical arrangements. This creates a dramatic atmosphere that is energetic and engaging for the listener.
Opening the EP with "Use Me," Grey offers us a taste of its impressive songwriting skills. Starting off with piano chords, an acoustic guitar chord progression and building into full-on complement of instrumentation, the song emphasizes the dramatic approach of the band. This motif continues with "We Have Crossed the Line." The music of Grey is perfectly matched to Misic's strong and emotionally filled vocal delivery. His vocal prowess is on display throughout the EP, as are the fret-board skills of Taci and Wolf, who, together, deliver plenty of crunch, riffs and solos. Let's not forget the rhythm section of bassist Dime and Filip, who provide the steady pulse of the music. "Destroying Angel" will hook you with the chorus and maintains a steady energy through the song. "Hope" intensifies that same energy, again pushing dynamic shifts within the song as the band wraps up the EP.
Grey provides a grand introduction to its world of musical compositions. The EP, while only four songs, impresses upon the listener the band's strong musicianship and songwriting skills. Paired with producer Brett Caldas-Lima, Grey delivers stylish anthems and slick production. There must be a full-length release headed our way soon. This band is too good to be without a recording contract from say, Frontiers or maybe AFM? Having produced the EP independently and creating music of this caliber and quality definitely showcases Grey's talent and potential.
Genre: Modern Hard Rock
Band:
Aleksandar Taci (g)
Chris Wolf (g)
Dime (b)
Filip (d)
Zoran Misic (v)
Track Listing:
1. Use Me
2. We Have Crossed the Line
3. Destroying Angel
4. Hope
Label: Independent
Web: https://www.facebook.com/greymusiconline
Hardrock Haven rating: 8/10