by Christophe Pauly
– Senior Photojournalist —
Vinnie Paul former Pantera and current Hellyeah drummer talks about their new album Blood on Blood, the new lineup, a little bit about Dimebag and gets fans up to date with the band …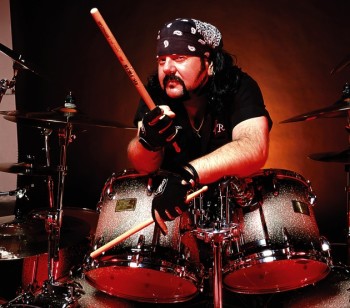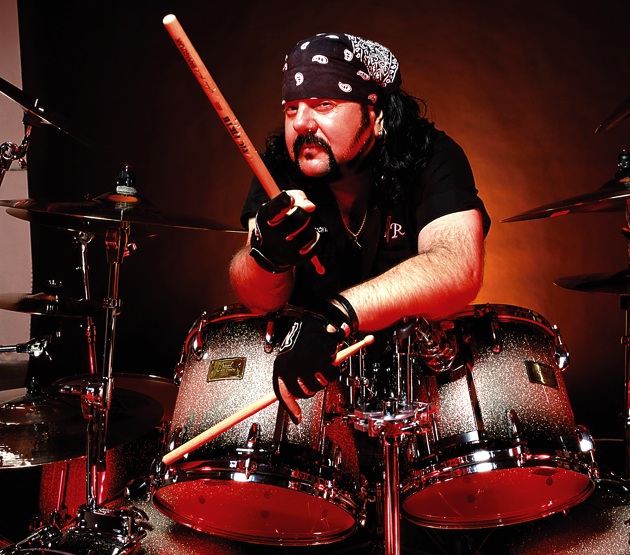 Chris: My first question is about Blood for Blood (your new album). I was very surprised concerning your recent line-up changes because Band of Brothers was supposed to symbolize the brotherhood. And two band members decided to quit the band. So how did you prepared this album and the future of the band?
Vinnie: Well we finished the previous tour with Megadeth and Black Label Society. And we decided to get back in the studio to do the new album. We started to write some tunes. But it was obvious that Bob and Greg weren't focused anymore. So we had to take a decision because we wanted to make the best record of our career. And after we had to choose people for the live version of the band. And the band hadn't sounded any better live! It's strong and full of energy and we're proud of this new record.
Chris: And you've already done some dates with this new line-up?
Vinnie: Yeah, we've toured through USA and Canada with Avenged Sevenfold. We did some festival shows and main shows. The crowd really liked the guys with a great energy and had a lot of fun
Chris: I remember back in the days, when I saw Pantera live in Brussels in 2000, the connection between the band and the audience and the energy were incredible! Did you feel the same when you started Hellyeah?
Vinnie: You know, we wanna bring our sensitivity and our vibe. We don't expect the same things as Pantera. But at the same time, we've been together almost the same time than Pantera. But we're very excited about what we're doing now and what we share with the audience.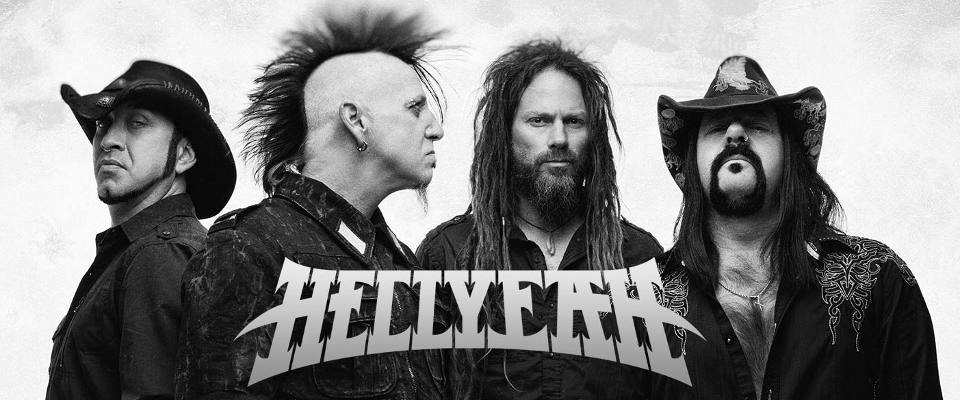 Chris: How would you describe Blood For Blood in term of compositions?
Vinnie: I think it's an extension of Band of Brothers. It was bringing us back to our metal roots from our previous bands. Blood For Blood takes it to another level. We don't do songs about partying anymore. It's a more focused record. Physically, it's the heaviest record we've ever made. And for Chad too, it's the deepest record lyrically and it's still very aggressive.
Chris: Was it harder to compose this record with the new line-up?
Vinnie: I think it was easier. We were in my house and went to the studio and the producer thought those demos were the best he ever heard. I think it was much easier to stay focused especially because we didn't have anyone with bad attitudes and problems.
Chris: Why did you choose this title "Blood for Blood?" What does it mean for you?
Vinnie: It's kind of a undertag. Like coming back to the old schools. We'll really kick your ass with this record and that's what it's all about!
Chris: Your playing is remarkable too on this record. You've tried several new things …
Vinnie: We always try to bring something different on the table for each record. If you look at all 4 Hellyeah albums, they're all different from each other. You never want to hear the same things over and over. So I always try to find some new things on the drums etc.
Chris: Your playing has inspired many drummers around the world. Did you ever think about doing an instructional video to teach your techniques?
Vinnie: I've never been excited about doing that. I don't watch those videos and I think that if you watch a concert, you can see how they do it. Music is about true vibe and has to be performed live.
Chris; Now, I have a question about Dimebag. Last week, I was listening to the reissue of Far Beyond Driven and I was surprised that there was no bonus material on it. So, as you've released other projects with Dimebag (like Rebel Meets Rebel and the Dimevision video), is there anything, any song that's never been released or another Dimevision video that should be released soon?
Vinnie: Yes, there's more material of Dimebag that nobody's heard. But on Far Beyond Driven, we've always think about quality. We've put everything in every song. And everyone was always asking, "… when will you do a record?" So we haven't any time to write more songs. So we have some other songs but I think it's not the right time now and I prefer to concentrate on Hellyeah.
Visit Hellyeah online: http://www.hellyeahband.com/