The Dead Daisies | Face I Love
by Deb Rao
– Senior Columnist —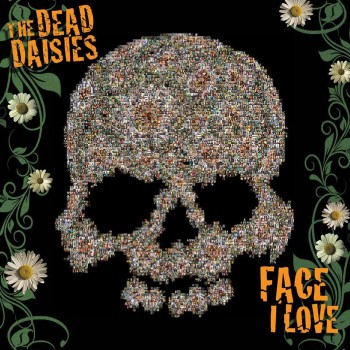 New Super group The Dead Daisies has just released their new four song EP entitled Face I Love. The band has just wrapped up a tour with Bad Company/Lynyrd Skynyrd Tour and is currently taking the U.S. by storm on the Kiss/Def Leppard Tour.
The Dead Daisies is comprised of Dizzy Reed of GNR on keyboards, Richard Fortus of GNR on guitar, Jon Stevens on vocals, David Lowy on guitar, Marco Mendoza on bass, and Brian Tichy on drums. The Dead Daisies have a sound that is a mixture of Buckcherry meets The Black Crowes. The Dead Daisies take a page out of their classic rock heroes and infuse a bold new sound that is bluesy and riveting.
On the title track Face I Love, Jon Stevens has a sultry voice that is very strong. The keyboards of Dizzy Reed dominate the entire track. Second track "Your Karma" has a Rolling Stones vibe. The guitar intro has a southern vibe. The Dead Daises bring back guitar solos, as the band loves to jam. "Angel In Your Eyes" features the strong vocals of Jon Stevens. This song has a southern flavor that is reminiscent of 38 Special meets Lynyrd Skynyrd and possibly the best track on the EP. The band ends with the "Helter Skelter" cover.
All in all, the EP is refreshing with a throwback to the great classic rock era. If you love the classic era of The Rolling Stones meets Lynryd Skynyrd, this album is for you. Be sure to get to the venue early for Kiss/Dep Leppard and The Dead Daisies.
Special Thank you to Kim Estlund for introducing the bands new EP to Hardrock Haven for review.
Genre: Classic Rock
Band:
Jon Stevens – vocals
Dizzy Reed – Keyboard
David Lowy – Guitar
Richard Fortus – Guitar
Brian Tichy – Drums
Marco Mendoza – Bass
Track Listing:
Face I Love
Angel In Your Eyes
Your Karma
Helter Skelter
Label: Caroline, Universal
Website: http://www.thedeaddaisies.com/
Hardrock Haven rating: 8/10