VHF deliver debut video "Whispers of the Soul" Debut album out now!

Here is the debut video from VHF (Vinciguerra Hoekstra Franklin) The band featuring Joel Hoekstra (Night Ranger, Trans Siberian Orestra, Rock of Ages Broadway) on guitar and Tony Franklin (The Firm, Blue Murder, Kenney Wayne Shepherd) On bass.
Music built from the drums up!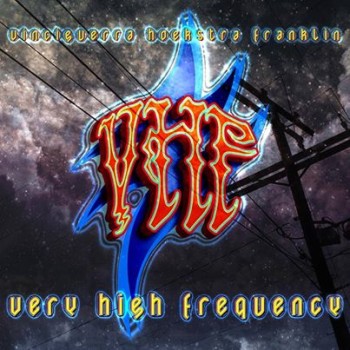 Their debut CD, Very High Frequency will be available within this week on iTunes and CD Baby. Stay tuned to their Facebook page, www.facebook.com/vhfthebandand and www.vhfband.com for updates and song previews! Crank it up….and Rock on!
DRUMS:
Todd Vinny Vinciguerra
Countless bands, musicians, jam sessions as diverse as Ike Turner to Joey Belladonna from Anthrax.
http://www.anotherstateofmind.com
BASS:
Tony Franklin is an English rock musician, best known for his work on the fretless bass guitar with Roy Harper, The Firm, Jimmy Page, Paul Rodgers, John Sykes' Blue Murder, David Gilmour, Kate Bush, Whitesnake, and most recently with Kenny Wayne Shepherd.
http://www.tonyfranklin.net
GUITAR:
New York guitarist Joel Hoekstra plays for Night Ranger, the Broadway hit 'Rock of Ages' and Trans Siberian Orchestra. Joel appeared as guest guitarist on That Metal Show on VH1 Classic on 1/25/14
http://www.joelhoekstra.com/index.html
V.H.F. is a new concept for a band that stems from the brain of drummer Todd "Vinny" Vinciguerra.Taken from the blueprint set by Miles Davis' groundbreaking record Kind of Blue, VHF starts with drummer Todd Vinny Vinciguerra setting the initial tone of the song, The song arrangement is made on drums, then passed along to legendary bassist Tony Franklin for chord progression and underlying groove. Once a groove is established, the rhythm tracks are set in place for guitar virtuoso Joel Hoekstra's independent interpretation.
The music is created from the bottom up, that is the drums are the creative force behind the band. The final piece contains parts by each musician uniquely composed, completely independent of each other, and done with complete artistic freedom by each musician. The sound of the band varies from piece to piece, but it is a combination of ethereal trippy sounds and driving rhythms, enticing the listener to create a picture or movie to play out in their mind.