Edge of Paradise Treks Across the Lone Star State
Edge Of Paradise Tour Diary —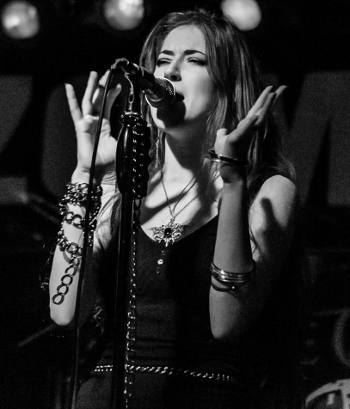 While it certainly was not the band's first time cranking the volume out of California, this trip marks the first go in the Lone-Star state. Texas, which is the size of a small country, has a taste for music being served up loud and heavy. Edge of Paradise is happy to report that this trip was no exception.
"Driving from California, the minute we crossed the Texas border, we got very excited until we realized that we still had 10 more hours to drive!"
"Our first stop was 'Zombie's' in San Antonio; we arrived just in time to set up, get familiar with the venue, which was very cool (zombie-themed club with a big stage and a great sound), and head on stage. Surprisingly, after 20 hours of nonstop driving, we were energized and excited to unleash our music to the locals."
"After a fun-filled evening and a very warm welcome, the band was off to Dallas for the next show. One of our new friends, Jim Wilkinson, who also took some killer photos of the band, recommended a local BBQ place. So, the next day on our way to the Curtain Club, we stopped at the Salt Lick, where Nick managed to eat five plates of 'all-you-can-eat' BBQ. And then we were ready to rock the house in Dallas. It was another awesome venue and a successful show. A 'thank you' goes out to our new friend, Richard Nicholson, for the awesome photos. Keep posted for the video – we had the pleasant surprise of being professionally filmed, so the guys spent some extra time in front of the mirror."
"Our last stop was Vintage Pub in Houston. Margarita was super excited for this show, as Houston is her hometown. We arrived a few hours early to meet some very cool people who we have connected with on Facebook prior to our trip, and we were pumped for everyone to see our show. We had such an awesome time on stage. The energy of the crowd was invigorating, and it was great, as always, to make new friends and fans. Edge of Paradise is in the process of scheduling shows for January 2015 in support of the upcoming release of our second full-length CD, Immortal Waltz, and we can't wait to return to Texas!"
–Edge Of Paradise
Margarita Monet, Dave Bates, John Chominsky, Nick Ericson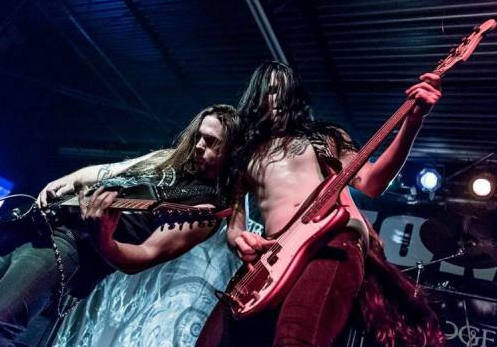 Edge of Paradise Texas Itinerary:
Sep. 19 Zombies, San Antonio TX
Sep. 20 Curtain Club, Dallas TX
Sep. 21 Vintage Pub, Houston TX
What do fans have to say about the live Edge of Paradise experience?
"I can't say enough about this band. I knew they were good from what I had heard online BUT what I heard and saw at the show last night floored me."
– Rob Hernandez
"I'm normally very critical of original metal, but I have to say it was really cool seeing Edge Of Paradise last night at vintage pub in Houston! Really dig their writing style and I know a lot of other houston vets that were there, felt the same. So tired of the dime a dozen screaming metal bands with no melody. You guys are very dynamic and have some very catchy grooves. Everyone loved it!…."
– Kenny Johnson
Look for the new Edge of Paradise album Immortal Waltz coming soon …
LIVE! | Edge of Paradise Concert Photo Gallery
Connect with Edge of Paradise here:
Facebook Page: http://www.facebook.com/EdgeOfParadiseBand?ref=tse
Website: www.edgeofparadiseband.com
Images appear courtesy of Jim Wilkinson and Richard Nicholson.