by Anabel Dflux
– Senior Photojournalist —
August 30th, 2014 at the Roxy in West Hollywood, CA. —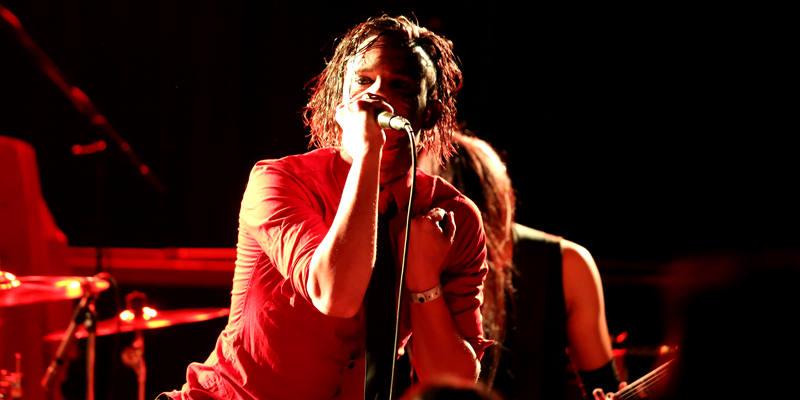 Hollywood band Ginger V opened for London After Midnight at the Roxy on Sunset Boulevard this past Saturday, and made a lasting impression on a slew of people.
The band comprised of good friends and talented musicians, Ginger V's performance embodied pure chemistry between each of the band mates. Flickering lights and vibrant colors danced with the melodies, while each performer gave their absolute all. The music consists of clever lyrics and emotionally-driven vocals, and the night presented a set list that was both entertaining and certainly danceable.
This, along with a completely sold out show, caused quite a stir- the crowd was excitable and energized, all ready to rock for the night! If you haven't caught Ginger V on stage yet, you're certainly missing out on the next big thing. This is an ambitious musical project that is sure to take over the world.
Members:
Ginger V. – Vocals
Glitch Nix – Bass
Jimmy Zee – Percussion
Siris Nihil – Guitar
Ferny Blasphemous – Guitar
Ginger V Concert Photo Gallery