by Deb Rao
– Senior Columnist —
AZ is a band that hails from Alabama. The band is about to embark on a headlining tour in support of Brutally Beautiful that's kicks off Oct. 15 AZ has a classic rock sound. The band has been garnering many new fans and also will embark on an acoustic tour with Sevendust on Nov. 4.
The band also is working with Sevendust drummer Morgan Rose in recording an acoustic album in support of the upcoming tour. Singer Clark Walker recently spoke to Hardrock Haven regarding the upcoming tour and album.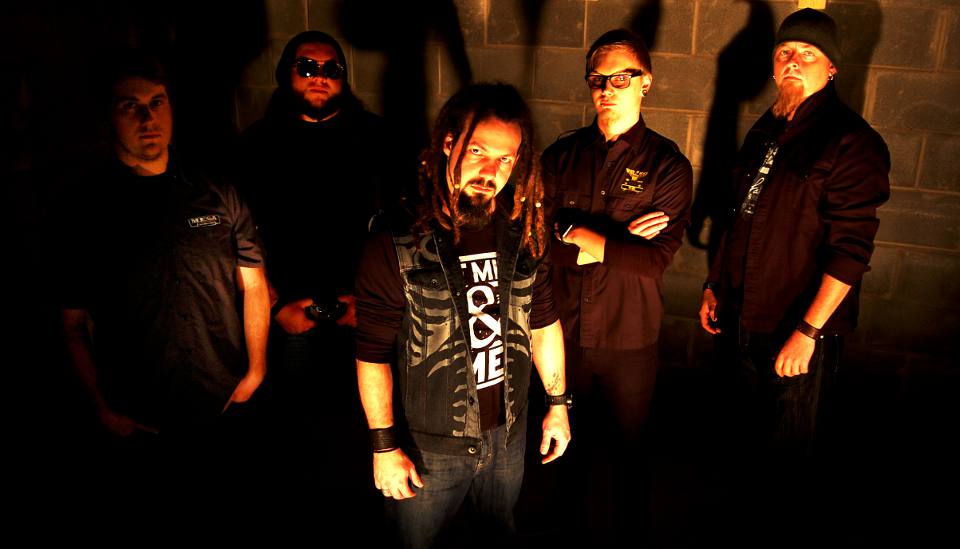 HRH: AZ is about to embark on a headlining tour Oct. 15 in Alabama. Tell us what the fans can expect to see at the shows?
Clark: Yes, we are kicking off the tour in Huntsville at the Sports Page. We are bringing in a whole new light show.
HRH: Will you be playing new songs from Brutally Beautiful?
Clark: We are going to be doing eight to ten songs per night from the albums. It is just going to straightforward hard at it all night long.
HRH: What is it like having your own stage setting? Are you excited?
Clark: It is great to be able to put together really what we wanted to this time around. We custom tailored our shows to our songs. Which you don't have the ability to do when you are an opening act. But having a headlining spot this year has been great. We can really give the fans what we wanted to.
HRH: How would you describe your sound? Would you say that you are a southern rock band?
Clark: We call it melodic metal. We are hard rock. But we have really melodic vocals. We have really driving drums with a metal feel at times. We have a lot of variants to our music. It has bits and pieces that everyone can relate to. We have straightforward rock to heavy metal and death metal fans as well. So that is one thing we pride our self in.
HRH: Would you say that lyrics play a huge role in your music?
Clark: Yes, very huge. Most of my lyric material comes from very traumatic experiences. They are really heartfelt. I didn't sit down and throw some words on a piece of paper. They are real feelings and emotions. That is when I try and write a lot. I don't just sit down and throw lyrics on a page just to write a song. I don't ever sit down to write lyrics. It is just like more of a situation when I am in the middle of something and I got to get it out. I get the book out and I will start writing it down and I will come back to it later when I am ready to put it together to some music. It means a lot to me and I thing the fans appreciate that.
HRH: The title of the CD Brutally Beautiful is a real honest title. How did you come up with it?
Clark: Actually, what we originally planned on doing was releasing a dual disc album. It would be our heavy metal and on the second disc would be an acoustic album. We ended up just doing the heavy electric album. But we are almost ready to issue the dual disc. We are working up in Architect Studios in New Jersey on an acoustic album. I am doing drum tracks for the acoustic album.
HRH: How was the writing process different for Brutally Beautiful verses your first release?
Clark: There is more pressure this time around. But we all work well under pressure so it forces us out of our comfort zone. And to get into spaces that we wouldn't be able to be. It brings out different and layers out of our songwriting. We have been on a time crunch because we have the tour coming up. After his first one, we are leaving November 4th with Sevendust. Our goal is to get the dual disc and the acoustic album out by November 4th. So we are on a super time crunch. We pretty much had the material at hand. I already had a lot of the songs written and scratched out. So we are like we got to do it now. We are working with Morgan Rose drummer for Sevendust. He is producing the CD. The songs are coming together amazing.
HRH: Morgan is an amazing producer. Tell us about the acoustic tour with Sevendust. I saw the tour when they were in Vegas. It was great.
Clark: We are going to be doing just like they are with a full band and full drum set. We are basically going to be playing songs off of this acoustic album. It is going to be something new for people to see. We are playing eight songs a night. They are going to come on after us and kill it like they always do.
HRH: How did you meet Morgan Rose?
Clark: I have seen him at a bunch of shows over the last fifteen years. I met him here and there. We started working with Chip from Chipster PR. He does PR for Morgan's label Imagen Records. I kind of mutually met him through Chip. Sevendust recorded their last two albums at Architect in New Jersey. That is where we are now. He happened to have some off time. We made him an offer about producing this album. He was all over it. We are so lucky and gracious to have him grace us on this record.
HRH: It is going to be a great tour. Is there anything else that you would like to add?
Clark: People just need to come out and see us do this live. Because we have always been a live band. We have been working a really long time in trying to bring these songs to life. This is what we enjoy. It is what we live for. If you come out and give us a chance, we will make it happen. We promise that you won't be disappointed.
HRH: Well, you have the best of both worlds. The headlining rock tour kicks off October 15th. Then the acoustic tour with Sevendust is November 4th. Thank you so much Clark for your time.
Visit AZ online: http://www.facebook.com/azalabama