Amaranthe | Massive Addictive
by Justin Gaines
– Senior Columnist —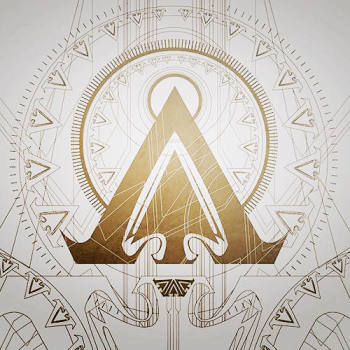 Just one year after their last release (2013's The Nexus), Swedish pop metal sensation Amaranthe is back with a new album, their third overall, titled Massive Addictive. The band seems to have both momentum and serious backing from their label, so this album seems geared towards making the band stars outside of their home territory. The band has such a unique and memorable formula – essentially ABBA meets In Flames, with male, female and screamed vocals – that with the right exposure it's easy to imagine them taking over the world.
There was an obvious formula to the first two Amaranthe albums. Each song would essentially go clean verse, clean verse, growled verse, repeat as necessary. With Massive Addictive the band has moved away from that formula, trying out different patterns and approaches. The synth-pop elements are dialed way up, making this their most pop (and even dance floor)-friendly affair yet. That side of Amaranthe's sound is perfect for Elize Ryd's vocal style, but stands in stark contrast to Henrik England's metalcore-ready screams. Jake E's more traditional heavy metal vocals give the album an "in" with power metal fans. The album is super-poppy, super-catchy and even if it does seem as shallow as a Katy Perry album it's just so damned fun to listen to.
Massive Addictive is just that. It's impossible to resist and very easy to put on repeat. It doesn't matter how full of manly metalness you are, tracks like "Drop Dead Cynical" and "Digital World" will have you bouncing around your car like a teenager. Then there are tracks like "Dynamite" and "Unreal" where you realize just how big a pop star Elize Ryd could have been had she chosen that path. If you're looking for the songs that are closest to Amaranthe and The Nexus, give "True" and "An Ordinary Abnormality" a listen.
If you already hate Amaranthe, this album will make you hate them even more. The fact is though, if Massive Addictive reaches the right ears, it's going to be a game changer for this hard-working and extremely talented band. It's such a perfect crossover album, and one that – if the gods are good – will put them on a level with bands like Volbeat and Within Temptation. Sugar-coated pop metal never sounded this good.
Genre: Metal, Power Metal
Lineup:
Olof Morck (g) (k)
Henrik Englund (v)
Elize Ryd (v)
Jake E. Berg (v)
Morten Sorensen (d)
Johan Andreassen (b)
Track Listing:
1. Dynamite
2. Drop Dead Cynical
3. Trinity
4. Massive Addictive
5. Digital World
6. True
7. Unreal
8. Over and Done
9. Danger Zone
10. Skyline
11. An Ordinary Abnormality
12. Exhale
Label: Spinefarm Records
Website: www.amaranthe.se
Hardrock Haven Rating: 8/10