Shadow Eden | Perpetual Motion
by John Kindred
– Publisher —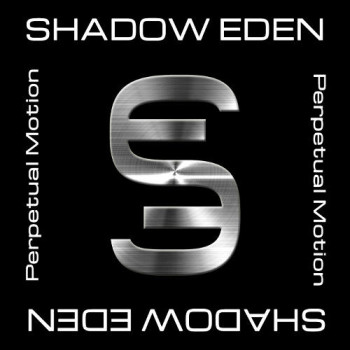 Shadow Eden is the Progressive Rock instrumental trio led by David Mercado. Founded in 2009, the band features drummer Kenny Lane and the late Randy Coven on bass (2011-2014). Last year, Shredguy Records released the trio's Perpetual Motion studio album.
Shadow Eden hails from New York. Since the band was founded, it consistently has toured the Northeast circuit. Mercado has been working as a professional musician for years and has been the driving force behind Shadow Eden. The end game for Mercado has been to deliver virtuoso performances that fans and musicians, alike, can listen to and enjoy.
Shadow Eden followed up its self-titled instrumental release, continuing with explorations that meld several genres into its dynamic sound. The elements comprise Progressive, Rock, Metal, Fusion and Jazz. Perpetual Motion features six new instrumentals that are sure to inspire its fan base.
Mercado has assembled the perfect accompaniment of musicians to not only support his compositions but also complement and showcase each individual talent within the confines of each song. The music on Perpetual Motion has an upbeat swagger and a feel-good vibe; it's easy to understand how one easily can engage and enjoy the music.
Perpetual Motion offers five new compositions and the cover of Edgar Winters "Frankenstein." Mercado's playing offers up melodic phrasing and speedy runs. Coven lays down the low end with heavy-handed precision but also delivers melodies and tapped runs. Lane's drumming keeps the band in time and offers a solid foundation for the arrangements to bleed across the audio tapestry laid out before the listener.
With the loss of Randy Coven, the band forges onward, adding bassist Paul Ranieri (Mark Wood) in July 2014 to the ranks.
Genre: Progressive Rock, Instrumental
Band:
Kenny Lane (d)
David Mercado (g)
Randy Coven (b)
Track Listing:
1. Targets of Time
2. The Third Man
3. Perpetual Motion
4. Event Horizon
5. Young Frankenstein
6. Algorhythm
Label: Shredguy Records
Web: http://www.shadoweden.net
Hardrock Haven rating: 8/10