Lindsay Hearts Rock 'n' Roll Fashion Designer
by Anabel Dflux
– Senior Photojournalist —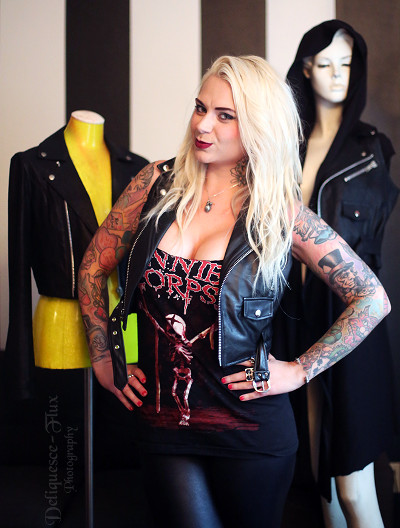 Senior photojournalist Anabel DFlux met up with fashion designer Lindsay Hearts at her studio, adorned with edgy decor and pieces from the new collection on display. The two chatted about the various musicians that have commissioned clothing from this talented designer, her inspirations and motivations, and what fan can expect from this cool line.
Come pledge and get some cool perks on her Kickstarter campaign here: Lindsay Hearts Fashion Launch | Made in Los Angeles, CA
About:
Lindsay Hearts is a long time lover of unique personal style, aesthetics, and Rock and Roll.
Originally from Upstate New York, she began sewing at 13 combining her passions, and resulting in distinctive, edgy, custom clothing.
After many years of one off pieces, Etsy sales, photo shoots, and runway collections, including New York Fashion Week; she decided to move to Los Angeles to propel her dreams even further. While in a constant state of design, Lindsay Hearts has lent her signature looks to musicians, celebrities, movies, music videos, magazines and more…
::: Listen to the Interview :::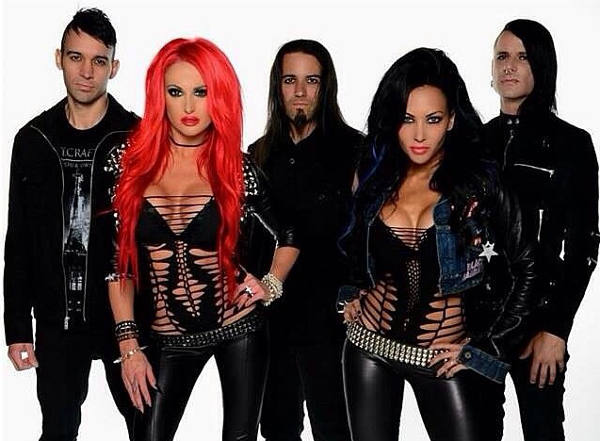 Lindsay Hearts Fashion Photo Gallery
Visit Lindsay on her official website at: www.LindsayHearts.com